Seed&Spark unites filmmakers and audiences with a crowdfunding platform for independent film

New York, NY – Seed&Spark is calling early adopters to submit their film projects for the next round of Seed&Spark crowdfunding campaigns. Seed&Spark unites filmmakers and audiences from pitch to premiere with a crowd-funding platform unique to the needs of independent film. Filmmakers build audiences while fundraising and during production, then they can stream their film directly to those audiences and keep 80% of the revenue, all in one place. Between now and February 15, 2013, the site will be reviewing new submissions and rolling out crowdfunding campaigns for the next slate of 12-15 independent narrative, doc, and episodic movies.
Here's how it works: Seed&Spark Studio features fundraising campaigns for independent movie productions. The central element of each fundraising campaign is the Seed&Spark WishList, a crowdfunding tool that works like a wedding registry. Filmmakers build a list of items and services they need to make and market the film, including equipment, cast, locations, promotional materials, accommodations and catering, among others. Audiences fund or loan the items and follow the film production on the community page. Filmmakers can also use their Seed&Spark Studio campaign page to recruit cast and crew members.
Early adopters will benefit from exposure for their project via the Seed&Spark website and the site's marketing activities at U.S. film festivals and trade shows.
"The Seed&Spark Early Adopters will be part of an exciting shift in the independent film industry.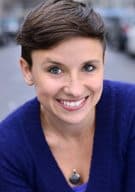 Filmmakers can build their audiences from pitch to premiere using our unique crowd-funding platform, production resources, and audience engagement tools," said Emily Best, Founder and CEO, Seed&Spark. "We look at every opportunity to minimize processing fees for filmmakers. They can keep more of their crowd-funding money compared to any other funding platform. They also get to keep 80% of the distribution revenues in the Seed&Spark Cinema. We like to think of it as Fair Trade Filmmaking."
Seed&Spark launched with eleven fundraising campaigns for movie projects and a slate of 'ready-to-view' films available for streaming, including award-winners from Sundance, SXSW, Tribeca, and more. Fog City by Liam Brady, a film about an amateur ballplayer with a hidden past who makes an unnerving discovery on a beach area in San Francisco, was the first project that reached its funding goal on the Seed&Spark site.
"Crowd-funding has become an extremely popular way to get an independent film off the ground, going beyond getting the required budget to start production. The people who helped fund the movie will be excited to watch it. The new math for filmmaking is: the more people you reach during production, the larger your audience will be," said Liam Brady, COO at Seed&Spark and writer and director of Fog City.
Submissions are open now and can be submitted for LAUNCH via the Seed&Spark site