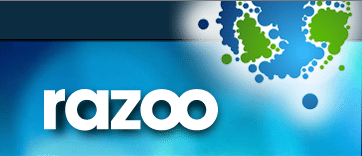 Crowdfunding site Razoo landed in San Francisco last year not to ask for money, but to give it.
CEO Lesley Mansford says that's just one way the social online fundraising company is unique. Founded in 2007 in Washington, D.C., Razoo is a Web platform that helps individuals, organizations, cities and states raise money using social and online tools. It helps nonprofits find donors and rallies people around causes like breast cancer awareness and advancing the education of girls in Africa. It charges a 2.9 percent transaction fee.
Razoo is coming off a record year of fundraising, and Mansford credits the new San Francisco office, which opened in August, for hitting that milestone. Mansford has crammed about 20 employees into an office on Fremont Street, where she is leveraging the area's tech and brain power to raise money for, as she puts it, "sound ideas that are really going to change the world." She recently sat down with this newspaper for an interview, which has been edited for length and clarity.
Read More at MercuryNews