The Crowdfunding Professional Association (CfPA) announced the launch of its new Global Crowdfunding Education Network, built to help prepare and educate investors and entrepreneurs for the implementation of Title II and Title III Crowdfunding. The site set to launch in the coming weeks, will additionally provide a number of resources for the media, such as a resource center and FAQ section. Entrepreneurs, investors, intermediaries and media personnel are encouraged to sign up for breaking news alerts, legislative updates, crowdfunding classes, and a variety of other beneficial features.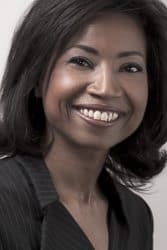 "We believe that investor education is a critical component of investor protection," said Kim Wales , Chair of the CfPA and founder of Wales Capital. "Over the past year we have been working to develop a strong small business and investor education outreach program."
The CfPA is a 501(c)(6) trade organization established by the leaders who founded the crowdfund investing movement in the United States, lobbied for its passage, and wrote the framework signed into law by President Obama. The CfPA's vision is simple yet ambitious: educate startups and emerging companies on how to legally raise capital through equity-based crowdfunding, thus creating jobs and ensuring investor protection. The organization is dedicated to democratizing access to capital by advocating new capital-raising models for businesses through equity-based crowdfunding on a global level.
To help accomplish its mission, the CfPA recently launched its official website, CFPA.org. The site creates a credible, progressive, crowdfunding community to anyone with access to the Internet. The organization is devoted to the solidification of new capital sourcing models for businesses through the promotion of industry best practices, and investor protection education. CFPA.org offers educational programs for investors and entrepreneurs, as well as all constituents of the ecosystem; it is the authority for all crowdfund-related news, information and practices worldwide.
"The CfPA Executive Committees work together to actively shape the future of crowdfunding," said Luan Cox , founder of Crowdnetic and Chair of the Membership Committee. "Through defining industry best practices and ensuring our members abide by them, we are creating a space in which investors and donors can be assured that they are allocating their capital to credulous causes that need financing, which may not be available to them by previously traditional means."