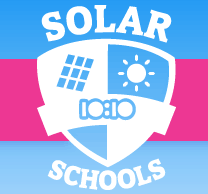 Schools in the UK wanting to go solar but that are strapped for cash are able to participate in a new crowdfunding service.
As was the case in Australia, UK schools were previously able to benefit from generous government incentives to install solar; but most of that support has now dried up and the situation is preventing many schools from accessing solar power.
SolarSchools provides resources, training and staff support to help schools raise funds for a solar array. Each school is also provided with a web page on the Solar Schools site to showcase their project and act as a rallying point for fundraising.
Each school's page features a representation of solar panels and each solar panel is split up into tiles. Donors sponsor a cell with a £5 donation. When a donation is made, the cell is replaced with an image or avatar representing the donor. Once the funding target is reached, construction of the solar array can begin.
Read More at EnergyMatters