Crowdfunding has  already inexorably altered many  industries.  The financing of Real Estate projects is another example of the power of crowdfunding. The shear efficacy of attracting a disperse and diverse group of individuals to finance a project or business of which they share an affinity is truly incredible.  And while this may be incredible now, it will soon become commonplace – as the demand pushes the supply forward.   Investing in Real Estate is something most people do with a purchase of a house or apartment.  This creates a relatively common comprehension of the process of investing capital in real property.
Today there are several crowdfunding platforms that are creating a niche to target the real estate market.  There are even more in the queue preparing to launch soon or on the advent of Title 3 crowdfunding for the non accredited investor.  Probably the most prominent real estate crowdfunding platform is the Prodigy Network.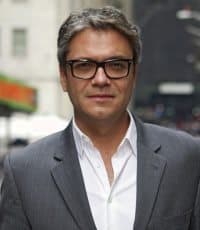 Prodigy Network is currently offering investments both in the United States and in South America.  The caveat for investors is they are holding off on offering US investors the opportunity to participate in these projects until crowdfunding is fully regulated and legalized in the United States.  But this has not stopped the site from involving international investors to participate in their projects.  Prodigy financed the second tallest building in South America by soliciting the crowd to finance over $100 Million dollars.   Three thousand investors provided financing for the BDBacatá building located in Bogota, Columbia.  In a recent interview, Prodigy CEO Rodrigo Niño stated this project would not have been possible with traditional financing.  Investors always chase yield and their are statements the BDBacatá investment has worked out well for some of the early participants with claims of returns being over 40%.  From a small investor perspective you will now have access to an asset class that was previously difficult to engage – mainly the domain of the wealthy and institutional types.

Prodigy has several other projects in the pipeline now including one in New York City for an extended stay project that is targeting a higher rate of return in an environment where interest rates are historically quite low.  The William Street project aims to raise $26 Million dollars from investors from around the world – to the exclusion of  US citizens.
In Washington DC, Fundrise is looking towards the real estate market of our nations Capitol.  Offerings are for both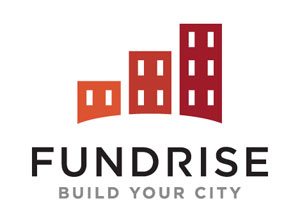 accredited investors and non accredited investors – they already have several fully funded projects on the books.  Fundrise realized that investing in real estate prior to crowdfunding entailed "trusting your money to a large financial institution or being able to buy property on your own".  This model is inefficient and Fundrise wants to eliminate the middle man and disrupt the process.
Realty Mogul is another crowdfunding platform targeting real estate.  Instead of waiting on non accredited crowdfunding this platform is offering their financial product to accredited investors via the Reg D 506 exemption – or

private placements.  Realty Mogul has a coming soon notice on their site as of today.  Co-founded by Jilliene Helman and Justin Hughes, both participated in the Microsoft Start up accelerator program Windows Azure.

SmallStreetUSA is another real estate platform preparing to launch with private offerings soon.  They will be focusing on neighborhood projects where community is more local and more vested in the local results.

Projected returns may seem lofty and any market possesses inherent risk but certainly returns can be better if gatekeepersare removed.   As Prodigy Network CEO Rodrigo Niño declared about crowd funding; "the future of investing in real estate is here".

Sponsored Links by DQ Promote