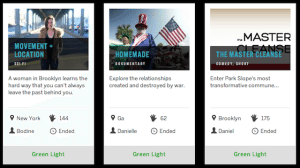 Seed&Spark, an Independent film crowdfunding site launched last year, has crowdfunded over $146,000 in funding plus goods and services for seven films in first 60 days.  Seed&Spark, founded by Emily Best, set out last year on a quest to create a crowdfunding platform and ecosystem to fund truly independent films.
"Within 60 days of launch, these filmmakers have proven Seed&Spark's hypothesis: that its unique WishList crowdfunding model is a powerful tool for independent filmmakers, and the first step towards Fair towards Fair Trade Filmmaking," added Peter Samuelson, producer of Arlington Road, Revenge of the Nerds and two dozen other films, and advisor to Seed&Spark.
Over 730 supporters funded these seven films thus green lighting the projects.  The successfully crowdfunded films are:
"I believe the future of truly independent filmmaking is community-driven," said Emily Best,

"Filmmakers are empowered by technology to skip the middle men and reach out directly to their audiences continuously throughout the life cycle of their film: from pitch to premiere.  Audiences become players in the film business and can participate in the filmmaking process. This interaction will get better films made that return more to the creators."
Contributors for all of the Seed&Spark crowdfunded films may also choose to  provide itemsnecessary for the films production.  Similar to a wedding registry for films.  This creates a more personal connection for each film as support may be monetary but may also be in goods or services.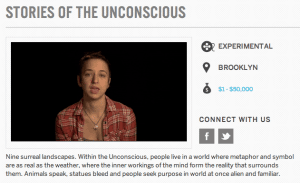 Another interesting angle from the Seed&Spark is that films crowdfunded on their site are also available to be viewed on the platform as well.  Visitors to the site may pay to view a movie or, if they have supported films which have been successfully launched – funders receive credits (called sparks) which they may use to stream films.
Seed&Spark is allowing "people to change people's lives through the medium of filmmaking, even if in some really small way".  Certainly an admirable accomplishment.

The next round of films are currently queueing up now for funding.  So if you are interested, here is your opportunity to "Help make a movie y0u actually want to watch."

Sponsored Links by DQ Promote