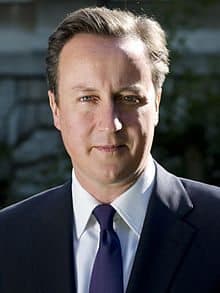 Coming from the pages of RealBusiness in the UK, Barry James has composed an open letter to Prime Minister David Cameron and Deputy PM Nick Clegg.  You may read the letter in its entirety here but the gist of his premise is the time is now for crowdfunding in the UK;
I'm referring to the phenomenal growth, and potential, of crowdfunding. The answer to the question I've posed is that it is 100 per cent ripe for expansion. Indeed, at a time when the public purse is stretched beyond the pain threshold it could provide the funding that thousands, even tens of thousands, of new businesses need – and it could do it right now! The average time for a business to get funded has been measured at between four and ten weeks. Some businesses get funded in a week or less.
Mr. James continues and expands on his treatise;
Crowdfunding is revolutionary because it effectively junks many of the barriers to getting started and channels people in the right direction towards what will work (rather than criticising and rejecting them and their evolving plan, saying It'll never work). It's as nurturing as it is challenging.

The government doesn't have to provide the funds – the crowd will. The government does not need to pick winners – the crowd will. If enough people say they'll buy a product once it's available, and put their buying power behind that, then what better market research can there be? If enough people will buy it then it's a viable product, creating a viable new business.
Crowdfunding is disruptive innovation.  Bravo Mr. James.

Sponsored Links by DQ Promote