Online equity crowdfunding site for real estate Realty Mogul,  has been named one of the finalists to pitch at HATCH.  HATCH is the official pitch competition at South By South West (SXSW) taking place in Austin, Texas, March 10th, 2013.  After a highly competitive process with applicants from around the world, twelve companies were chosen to demo their technology on stage in front of hundreds of angel investors, venture investors and SXSW attendees.
Realty Mogul allows accredited investors to buy shares of real property like apartment buildings, office buildings and retail centers.  CEO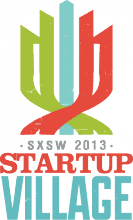 Jilliene Helman says "we're redefining the way people invest in real estate, and allowing them access that was historically unavailable to them.  The opportunity with HATCH enables us to introduce Realty Mogul to more investors and get critical feedback on the way we are building our business."
Other HATCH finalists include Future Ad Labs, GeriJoy, Ginkgotree, Lynx Laboratories, MobileX Labs, Molecule, Pervasive Group, Reactor Labs, SnapHealth, Socedo and Taskbox.
The finalists will present their businesses in front of a live audience March 10, 2013 at the Hilton Hotel in downtown Austin.