Angeldorm has launched the first major one-stop crowdfunding site to connect students with donors who wish to contribute to their education. By sending funds directly to both universities and college 529 savings plans, Angeldorm has created a powerful online global community for worthy students and people interested in helping offset the heavy cost of college.
At Angeldorm, students create virtual 'dorms' that become their online fundraising hub for receiving  contributions for their college tuition, fees, books and campus housing. With easy-to-use tools, students set up their own profiles to inform potential donors about their specific academic plans, progress and financial needs. Friends, family and a growing network of potential donors can safely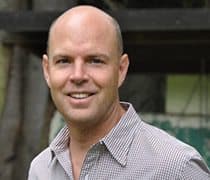 and securely make meaningful birthday, high school graduation, wedding and baby shower gifts with long-lasting impact.
Entrepreneur and Angeldorm founder, Scott Baxter , is an investment banker who was Managing Director of Citigroup's Global Energy Investment Banking Group and Managing Director, Head of Americas, at J.P. Morgan's Global Energy Investment Banking Group. He has built a team of professionals with expertise in marketing, social media, technology, education, law and finance. His inspiration behind Angeldorm was his growing concern that the kind of education that paved his own way to a career is now out of reach for many.
"I paid for my own education, but I was lucky enough to have parents who risked well over their net worth when they co-signed my college loans," said Baxter. "We created Angeldorm to make it easier than ever before to raise money for college, while doing so in an environment that is safe, secure and connected directly to the university of your choice."
With student debt nearing $1 trillion and becoming the fastest growing sector of personal debt, there is growing pressure on families already struggling to pay mortgages and other loans. From 2000 to 2010, tuition soared 33 percent while private college loans rose by 592 percent over that same span.
Angeldorm aims to reach everyone in the student's family tree – not just parents but also brings aunts, uncles, siblings and cousins into an expanding circle that reaches friends, neighbors, religious congregations, civic groups, clubs, employers, coaches, teachers, fraternities, sororities – anyone who might wish to give something more than warm wishes to college kids who need a financial lift. The student can also elect to tell their story to a broader audience of people they do not know personally but who might find their story compelling. The Angeldorm system will follow the crowdsource model that has made meaningful changes in political campaign funding by turning small donations from the American middle class into political heavyweights.
The Model: Getting Ahead, Giving Back
Angeldorm enables donor contributions in amounts that middle class people can manage: The Halo ($25 to $49); Tassel ($50 to

$150); Wings ($150 to $250); and Angel ($250 plus). Angeldorm has built a seamless and credible records system to accurately track donations, fees for credit card transactions and a flat $2.75 per transaction fee to support the network with a sustainable financial model.

Fidelity Investments, one of the largest college plan providers, offers Angeldorm students professionally managed tax-advantaged 529 accounts to facilitate setting up a plan, but students can also use any provider of their choice.

As a full-service hub for students to build their own funding dorms, Angeldorm provides easy tools to place their funding dorms on Facebook, LinkedIn, Twitter, Google and other significant social media networks. Angeldorm also acts as an aggregator and link to other online college funding sites and scholarships, including other crowdfunding services, so that students can take advantage of every possible source as they become independent advocates for their own future.

Angeldorm's only requirement for fund recipients is that they use the grants entirely for educational costs. The site also facilitates community service and encourages students to give back in return by showcasing each student's volunteer efforts.

"We created space on the site for volunteer organizations and students to get connected, giving those who receive funding a chance to give service in return for the generosity of donors," said Baxter, who served as a volunteer fireman while he was still working his way through Utah's Weber State University with jobs as a logger, a Sears store accountant and as a corporate finance intern. Through co-signed loans he entered the University of Chicago Business School on a corporate finance track that led directly to his first job at a major investment bank after graduation.

Angeldorm extends Baxter's lifelong commitment to education. He has served on the faculty of Columbia University Business School and as a member of Weber State's Presidents' National Advisory Board. Today, he also runs Baxter Energy Partners.

Sponsored Links by DQ Promote