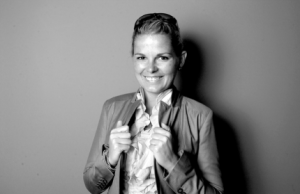 In the Triangle Business Journal today, Candace Klein offered a candid reminder of how important it is to have pledges secured before launching a crowdfunding campaign. From the article…
"Everyone wants to date the football player because everyone wants to date a football player," she says. "In crowdfunding, donors are like that. . . . It's important, if you are creating a crowdfunding campaign, to create the illusion of success at the beginning."

In other words, before you send out that press release, make sure you have some support. Sending out the press release with $0 toward their goal is the big mistake companies make, she explains.

"You want them to log on and see you've actually raised money," Klein says, adding that friends and family are a great start.
She is referring to the often-mentioned rule of thumb regarding getting contributions early. We've cited this in the past as the 30% rule.

Read more from Candace's interview at Triangle business Journal

Sponsored Links by DQ Promote