SeedInvest CEO and Co-Founder, Ryan Feit, will deliver a presentation and moderate a panel at The Soho Loft Innovative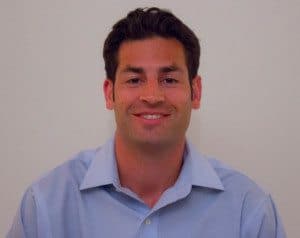 Investing Symposium on April 3, 2013 in Boston, MA. Mr. Feit will be presenting a case study highlighting the successful equity-crowdfunding initiative by StearClear in which the company oversold its fund raise by 40% in just 5 days on SeedInvest. He will also be moderating a panel entitled "Optimal Outcomes for the Equity Crowdfunding Investor and How to Get There."
The Soho Loft Innovative Investing Symposium is a four-track event that is part of the Thomson Reuters PartnerConnect 2013 network of events. With more than 1,000 financial investors expected to attend, the Innovative Investing Symposium plans to be one of Thompson Reuters' largest events of the year and one of the largest alternatives events for investors anywhere. The event content is focused on the important financial trends that are reshaping society and will stimulate demand for innovative financial products and services.
"Ryan is one of the foremost experts when it comes to investing and equity-crowdfunding. We know our audience will benefit greatly from his knowledge and expertise," said David Drake, founder and chairman of LDJ Capital and The Soho Loft. "I am looking forward to his presentation and learning more about how companies can be successful in their crowdfunding initiatives."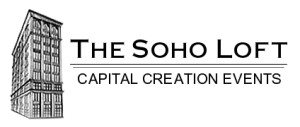 Ryan founded SeedInvest in 2012 to help entrepreneurs and investors leverage the disruptive power of the Internet to make connections and speed up the process of raising capital. After his successful career as an investor, he became an outspoken advocate for equity crowdfunding, supporting The Startup Exemption and championing the passage of the JOBS Act. He is a Co-founder of the Crowdfunding Professional Association (CfPA) and is an Executive Board Member and Chair of the Education and Training Committee. Ryan also serves as a Board Member of the Crowdfund Intermediary Regulatory Advocates Group and Co-Chair of the Crowdfund Portals Committee.
The Soho Loft Innovative Investing Symposium will take place on April 3-5th at the Seaport Hotel and World Trade Center in Boston, MA. The symposium will provide cutting edge workshops on alternative and innovative investing for VCs, angels, institutional investors and family offices. The sessions will help investors foster and explore the new markets and capital sources from crowdfunding to incubation, to angel networks and venture capital options to the private company marketplace. The conference will connect, create and spark new investing opportunities for investors and firms committed to exploring and venturing into alternative asset classes.