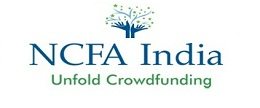 India is a huge, developing country and enormous economy.  With a population of over 1.2 Billion, and a middle class that is expanding dramatically, one would expect the capital formation power of crowdfunding would be taking hold in this dynamic country.  Equity crowdfunding is not live yet in India, but it is expected to hit the country at some point in the near future.  We decided to reach out to the National Crowdfunding Association of India (NCFA India) to get an on the ground update regarding the status of crowdfunding in India.

NCFA India is a relatively new organization (as are most organizations involved in crowdfunding) with a mission to promote crowdfunding and educate the population about the benefits of using the crowd to finance projects and businesses: "to creat an eco-system where start-ups can thrive."
The organization was founded, and is currently operated by three individuals, Abhishek Maitra, Kalpesh Agarwal, and Sneha Kohli.  Abhishek, an IT/Finance veteran, is the organizations president and sits on the board of the World Crowdfunding Federation representing India.
CFI: Please share with me how the NCFA India came about?
NCFA India: When we came across crowdfunding as a concept for the first time, it was very fascinating and enthralling so we decided to do something in India as it was not popular here. We started exploring different ideas and came in contact with David Marlet who proposed the idea of World Crowdfunding Federation – this gave name to our movement- NCFA India. Our mission as a team is to support, educate, and establish the Indian crowdfunding market and to create an eco-system where startups can thrive.
CFI: How many crowd funding sites are there currently in India?
NCFA India:  We are communicating with 8 crowdfunding websites that are in various stages of development.
CFI: How many members do you currently have as part of NCFA?
NCFA India: We have core team of nine members spread across India together with five veterans from different industries who are on our Board of Advisors. We also have a community of entrepreneurs and volunteers who have shown their support in this initiative.

Our vision is to significantly increase our presence and Board of advisors panel in next six months.
CFI: How do you see crowdfunding evolving in India. How will crowd funding help business / creative projects / charity?
NCFA India: As compared to developed markets, the Indian market still has limitations to raise funds for riskier or creative projects. But crowdfunding will certainly change that. In fact, crowfunding has already started gaining momentum in India and we believe that this year will be a revolutionary time for crowdfunding in India.

There is wide gap between the numbers of projects coming up and projects getting funded. We believe crowdfunding will help to narrow this gap and make capital a thriving factor and not a limiting factor.

There are already web sites which are catering to creative projects, micro-lending, peer to peer (P2P) lending supporting both new ventures and social causes.

We feel that business/creative projects which were perceived to be risky and  non-viable may now be able to raise funds through crowdfunding.  This will lead to more innovative and creative projects.  Raising funds through crowdfunding in future, will generate a value creation cycle.
CFI: Is equity / debt crowd funding currently regulated in India? If so please explain.
NCFA India: Equity/debt crowdfunding is not regulated in India as of now. Also there are no formal laws governing crowdfunding in India. This is one of our objectives to draft and influence policies in favour of crowdfunding.
CFI: Which industries do you believe will benefit the most from Crowdfunding?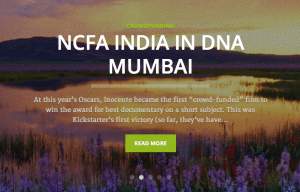 NCFA India: We believe the entertainment industry will get the most benefits from crowdfunding. Movies, documentary, albums and plays have already been funded through crowdfunding in India. To name a few critically acclaimed movies I Am by Onir and Peddler by Vasan Bala. This industry is getting the majority of crowdfunding right now. But new business/ventures in various sectors will be immensely benefitted as crowdfunding gains acceptance and new robust policies are framed.
CFI: Which types of products do you see leveraging crowdfunding most successfully in India?
 NCFA India: India house's a plethora of creative talent and people that have been innovating and experimenting with products to cater to the bottom of the pyramid but due to lack of proper investment channels, not all products have had an opportunity to reach to mass levels.  Products such as the innovative Akash tablet, the exclusive yet cheaper Micromax phone or the worlds cheapest car "Nano" are examples of successful products. But we believe there are many more products which are unable to come to market due to the lack of funding. With the power of crowdfunding we believe that similar innovate products will now have a chance

A very great example we came across was of a college student who single handedly made a product which prints Dosa- a very popular dish in the southern part of the country and is now leveraging crowdfunding to enhance his product and take it to common people. We believe that such projects would gain more visibility and have greater opportunity as NCFA extends the crowdfunding banner across India.
CFI: How large of an economic impact do you believe crowdfunding will have on the Indian economy?
NCFA India: Almost $ 1.5 billion was raised worldwide through CFP's in 2011 (as per the Massolution report). Crowdfunding in India is in a very nascent stage and it's too early to come up with a specific number.  But seeing the current scenario we believe that crowdfunding is growing very rapidly in India and it will create a significant economic and social impact.
Sponsored Links by DQ Promote