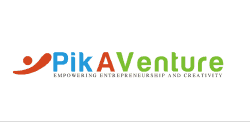 Mumbai: Crowdfunding, a practice that takes advantage of the collective effort of individuals who pool money mostly through the Internet to support start-ups, appears to be gathering momentum in India with at least four such initiatives being introduced in the past one year.
Referred to as crowdfunding platforms in investment circles, they have created a new asset class with shared risks that promises start-ups not just funding but also mentoring and advisory services.
Take the case of India's first crowdfunding portal, Pik A Venture, launched by an MBA student at Stanford Graduate School of Business, Ruchi Dana, in July. Besides funding, the portal also provides advice on legal and company registration issues and offers consulting and guidance on campaigns.
Pik A Venture targets creative minds, budding artists, technical brains, student entrepreneurs and innovators, according to Dana. "We are currently mentoring 12 business ideas and are putting their campaigns online. We don't want start-ups to just come on our website and fail," she said.
Read More at LiveMint