We recently became aware of a patent filing service from Christie Street, a crowdfunding platform that specializes in inventions and bringing new products to market.
It makes a lot of sense. Christie Street's slogan is "Supporting Inventors, Protecting Buyers." One of the most contentious aspects of launching a crowdfunding raise for any inventor is the exposure the process brings to intellectual property.
According to August Cziment from Christie Street, there are two ways to protect your intellectual property before launching a crowdfunding campaign.
The option with the lowest barrier to entry is simply disclosing your idea.
 Individuals having a duty of disclosure are limited to those who are "substantively involved in the preparation or prosecution of the application", for example: inventors and patent attorneys. This is intended to make clear that the disclosure duty does not extend to typists, clerks, and similar personnel who assist with an application.
The duty of disclosure applies to your patent application and extends to any proceedings before the Board of Patent Appeals and Interferences and the Office of the Commissioner for Patents.
All disclosures with the Patent and Trademark Office should be transacted in writing not oral.
The second, more robust option is filing an actual patent. A patent is a legal document that allows an inventor to lay claim to intellectual property, and it can be used to protect that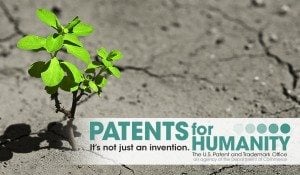 property in the courts. Upon filing the patent, the inventor is entitled to his or her intellectual property.
A patent is the ultimate document for protecting any piece of intellectual property. However, filing a patent is an expensive, complex process with a long tail. Christie Street has launched a service to help crowdfunders file patents through a partner law firm in Philadelphia. I recently had the chance to ask Christie Street's August Cziment about why they launched the service. He also clarified the basics of how patent filing works and what customers can expect from Christie Street's approach. The full interview is below.
CFI:  Why is Christie Street launching a patent filing service?
Christie Street:  We ourselves are entrepreneurs, and ultimately what it came down to is the mantra behind Christie Street is "Supporting Inventors, Protecting Buyers" and we found that a lot of inventors through talking with them needed a lot of resources to bring their product to market. It wasn't just about raising capital. One of those requests that we kept hearing was the idea around patents to protect their ideas, especially before they shared them publicly. We felt that we had the infrastructure in place to offer those resources and we decided to go ahead and launch that.
CFI:  The protection of intellectual property is often cited as a concern for some thinking about starting a crowdfunding raise. Is this always a valid concern? Are there any IP rights that are automatically granted to inventors or do inventors have to secure patents to protect themselves?
Christie Street: Assuming an idea hasn't been disclosed publicly, the patent will be awarded to the first person to file for it, while under first to invent (the previous law), the patent was awarded to the person to first invent the idea, even if they didn't file for the patent first.
For us, we always think it is important to protect your idea when you share it with the world. It's always something that you should consider. For us, we just encourage inventors to do so only because of the fact that there is a lot of changes in the law and because of that you risk having someone else come out with a similar idea, file the patent and because you didn't disclose it fast enough or file your patent fast enough then they're going to go ahead and get the rights to that idea.
CFI:  How much work goes into filing a patent application? What can your customers expect to be asked to do and how much does the Christie Street team handle?
Christie Street: I think the key to the patent writing process is that it is really an interactive process, so it's not something where we have a phone call or have a meeting with the inventor and then we kind of go into this black hole and reappear with the patent all filed and ready to go. It's really a process where there's a lot of back and forth. We kind of brainstorm ideas along with the inventor. The whole point of that process is to make the patent as strong as possible, so that's always the goal. In doing so, it's important to have a lot of interaction with the inventor and then of course with our law firm as well. So, usually we'll meet with the inventor, we'll have a phone call with them, we'll go over their idea. At that point we'll also bring in our law firm, we'll all have a conversation around exactly where they see this patent going and what they see it protecting, and then from that point on we work with them to make sure it's as broad and strong as possible, and as far as how long each patent takes us, it just really depends. Each patent is different, so patents can range a great deal in time just based on how complex they may be, so it's kind of hard to generalize that part of it, but I can say that it is definitely an interactive process and it's not something that just gets handed off to us. We do all of the work, but in terms of the brainstorming and going back and forth there's definitely a lot of interaction there.
CFI:  Can Crowdfunders that don't list on Christie Street use this service?
Christie Street: Yeah, absolutely. These two are completely different services, so once again going back to "Supporting Inventors," our goal is that inventors can succeed, that they can bring their product to market, that they can build a successful business around their product or idea, and so for us if an inventor approaches us and says "Look, we think that for our type of product, it would do much better on a different crowdfunding platform" then we'd encourage you to use that platform. And then vice versa, someone wants to do crowdfunding with us but they don't want to do the patent portion then they're welcome to do that as well. They're just two independent services. If they want to utilize both, great! If they want to do one, that is fine as well.
CFI:  Is there a general ballpark figure for how long a patent takes to be approved once it is filed?
Christie Street: It's tough to answer that question because it depends on how many office actions are needed before an application can get approved. Track 1 (the fast track) results in examination beginning in 2-3 months from filing. Normal track can result in examination beginning anywhere from 6-40 months from filing depending on the technology area. Mechanical devices are shorter and software is longer.
But at the point of filing the application, you have some claim to what is in the application assuming you're the first to file it?
Christie Street: If you are the first to file an application on or disclose a particular invention, then you are the only person eligible to get a patent on that invention. The inventor has no rights until a patent issues.
When you say "fast track," does that refer to some paid method to scoot things through the appropriate channels faster?

Yeah, the inventor does have the option to fast track it. If they do, they may hear back from a patent examiner as quickly as 2-3 months from the point at which you filed.
Sponsored Links by DQ Promote