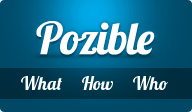 A new service has come to crowd-funding site Pozible, allowing you to select exactly who you want to be able to see a campaign.
You might be wondering what could possibly be the good of that? As it turns out, plenty.
The new "Private" mode isn't really designed for crowd funding start-ups necessarily. As the platform points out, there are plenty of instances when you might want to raise funds privately — when you're buying a surprise gift or planning a surprise party, for instance.
It could also be used for targeting a certain demographic if your funding goal is relatively small.
To this end, there are two tiers of the private mode: link only and link plus password.