Today the US House of Representatives Committee on Small Business held a meeting today in an effort to provide an update on the implementation of the JOBS Act. Two panels were invited to testify on the record.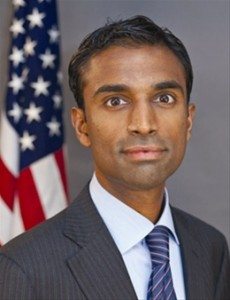 The first panel included Lona Nallengara and John Ramsay of the SEC. They were grilled by committee members on the SEC's inaction and largely dodged divulging any concrete details about when implementation can be expected. They did, however, state numerous times that implementation was a priority.
Committee Chairman Rep. David Schweikert (R–AZ) aimed to have an honest and open discussion about the SEC's current state of affairs and their affect on the implementation of the JOBS Act. In his words, "today's goal is not to beat up on the SEC."
He did, however, allude to the frustration he faced in speaking to constituents in his district and passionate entrepreneurs who were excited about the prospects of increased access to capital. In regards to telling people about the realities of the implementation timeline, he said "I feel like I'm breaking people's hearts."
Perhaps the most vocally critical of the Representatives was Rep. Blaine Luetkemeyer, (R–MO) who asked the SEC representatives bluntly why the transition of a chairman would "affect your ability to do your job?"
"My concern is that (the JOBS Act) doesn't seem to have the attention of the SEC," he said. Rep. Luetkemeyer expressed frustration that one of the rare instances of bipartisan agreement in the US Congress has been held up in the SEC, a sentiment that was echoed by others on the committee.
Rep. Yvette Clarke (D–NY) attempted to frame the difficulties faced by the SEC within the context of the commission's other responsibilities, namely the implementation of rules mandated by the Dodd-Frank Reform Act. Lona Nallengara stated that the workload faced by the commission at this time is "unprecedented."
Rep. Clarke also surfaced concerns about a conflict of interest that could arise between crowdfunding portals and issuers seeking capital on said portals, saying that portals may be incentivized to push more lucrative (and potentially more risky) deals to the top of the proverbial heap. Nallengara assured the committee that joint oversight by the SEC and FINRA would provide a robust regulatory framework for this new asset class to operate in. John Ramsay echoed this statement, reminding the committee that the commission had met with various crowdfunding industry representatives. He stated that many of the provisions of the JOBS Act were intended to make sure crowdfunding intermediaries operate in a way that protects investors.
Congressman Patrick McHenry (R–NC) made an appearance at the hearing as well and sought to clarify the details of Mary Shapiro's now-infamous backtracking on proposing rules for Title II. Through questioning Nallengara on the details of those events, it was put on the record that pressure from Consumer Federation lobbyists lead to the withdrawal and resulting delays in implementation.
The second panel was comprised of the following four individuals:
Ms. Jean Peters, Managing Director, Golden Seeds, Midlothian, VA (Testifying on Behalf of The Angel Capital Association)

Mr. William Klehm, President and CEO, Fallbrook Technologies, San Diego, CA (Testifying on Behalf of CONNECT)
Mr. Kevin Rustagi, CEO, Evolutions of Noise, Austin, TX (Testifying on Behalf of SBE Council)
Mr. James J. Angel, Associate Professor, McDonough School of Business, Georgetown University, Washington, DC
Mr. Angel provided the most candid testimony of the second panel. Of note was his assertion that the SEC has powers broad enough to implement all provisions of the JOBS Act unilaterally. He wondered aloud why it took an act of congress to bring these changes in the capital markets to reality.

He also reminded the committee that the incentive to get things right lie with the issuer. He made the argument that a good economist should judge incentive when deciding how to craft regulations for maximum effect. He also gave a nod to the need to be iterative in the rulemaking process, an approach that we've evangelized here before.

Sponsored Links by DQ Promote