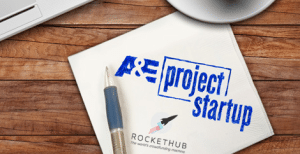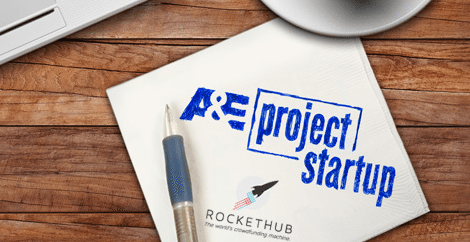 RocketHub has announced a partnership with A&E that will give select entrepreneurs listing on the RocketHub platform a great opportunity to get some exposure and possibly some funding.
A&E is the first major television network involved in the crowdfunding movement, and RocketHub is proud to partner with A&E to launch Project Startup.

Now, you and your idea can be featured on A&E TV.

Every day, the A&E Project Startup team scours RocketHub looking for entrepreneurial ideas like yours!

Those chosen by A&E Project Startup have a chance to be featured on-air, online, and in A&E's magazine, The Idea Book for Educators.

Also, when you launch a project on RocketHub, A&E could become one of your funders. A&E Project Startup has committed significant funds to pour into select RocketHub projects.
A while back I stated why I loved how RocketHub was engaging with brands to create specific verticals. Add this to the list of reasons we love this approach. This is not only exciting for those with projects on RocketHub, but I think it is really exciting for crowdfunding as a whole. TV has the potential to introduce the concept of crowdfunding to new, untapped markets.