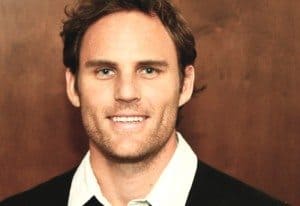 Crowdfunder is pleased to announce WestPark Capital, Inc. will be joining in as a Title Partner of CROWDIMPACT 's upcoming competition for small businesses, with a focus on social enterprises, combining profit and social impact.  The involvement of key supporters representing over $100 million makes CROWDIMPACT one of the world's largest social enterprise live presentation forums to date, and on April 23rd, finalists will present their companies to judges deciding on over $30,000 in prizes for the top companies in Los Angeles, CA.
Using a proven model, CROWDIMPACT will operate similarly to Crowdfunder's previous live events, CROWDFUNDxLasVegas and CROWDFUNDxLA, which collectively drew over 11,000 entrepreneurs and investors and over 900 early stage businesses.  Since February 20th, over 150 companies have registered on Crowdfunder's CROWDIMPACT online community.


"We are very pleased to take part in this exciting event that brings together great talents and companies from so many corners of the market.  The sharing of ideas and coming together of so many great businesses and professionals, each on the cusp of incredible things in their individual areas, is a unique opportunity that we are happy to take part in.  The event format suggests it will be as much fun as it is professionally rewarding." says Jason Stern , Chief Operating Officer of WestPark Capital.
Crowdfunder's CEO Chance Barnett adds, "Over the last 10 to 15 years, investors have come to understand that profit and social purpose can go hand-in-hand.  CROWDIMPACT helps top social enterprises across the globe to finally have a place to gain visibility in front of a community of impact-minded backers on the Crowdfunder's social network."
CROWDIMPACT brings together Crowdfunder's business social network platform, WestPark Capital's transactional,


corporate finance, and advisory services experience, and innovative partners and communities that support and empower social entrepreneurship­­­­.  CROWDIMPACT Title Partners include Demand Media and Cal-X Crowdfund Connect.