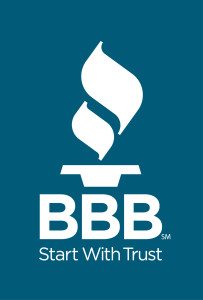 Yesterday Erika L. Lehman, Director of The Center For Ethics at the Better Business Bureau, published a blog post on the BBB web site expressing concerns about crowdfunding's lack of transparency regarding use of funds.
She cautioned contributors to be careful when donating to crowdfunding campaigns aimed at helping victims of the Boston Marathon bombings.
According to Lehman, the first exposure the BBB in Cincinnati had to crowdfunding came in 2007. The Bureau had become aware of a "rudimentary crowdfunding site" that was soliciting charity donations to be dispersed to multiple parties. The BBB reached out to the operators in an effort to bring transparency to the use of funds for that campaign. They would never receive a response.
Lehman goes on to summarize the entire crowdfunding space with one phrase: Caveat emptor, latin for Let the buyer beware.
Caveat emptor is the name of the game when it comes to crowdfunding, because the sites allow virtually anyone to solicit money for any purpose.  Unlike with traditional charities, there's no Board of Directors or third-party operating at arm's length to ensure the funds are used as solicited.  Plus, it's unlikely the public would ever know if the funds are misused or never given to their intended beneficiaries, because there's no mechanism in place for third parties or government agencies to monitor the use of funds.  The recipients are not required to file informational tax returns to publicly disclose how the funds are used.  (This is only a requirement if recipients of the funds are 501(c)(3) tax-exempt charities).  In BBB's experience, this lack of transparency often breeds misuse of funds.
Even the staunchest proponent of crowdfunding will have a hard time arguing many of the points Lehman makes. In fact, I think she outlines some of the biggest opportunities left on the table in regards to how to improve non-investment crowdfunding.

The company that cracks the code regarding transparency and contributor protection stands to benefit in a space that is growing increasingly noisy with criticism of stalwart crowdfunding sites.

Of course, offering protections and transparency without stifling throughput and innovation is difficult to say the least. Suffice to say I'm glad I'm not the one trying to solve the problem, I just get to wax poetic about it.

2007 is a long time ago in an Internet sense, but in 2013 some of these same issues still remain. It remains to be seen how the crowdfunding sector will deal with these issues in the future if they choose to at all. Caveat emptor may be enough for now, but the sector may not appear "grown up" to many until contributors are empowered with better protections and peace of mind, even if they aren't investing.

Sponsored Links by DQ Promote