UnCollege is the brainchild of Dale J. Stephens, a young entrepreneur and Thiel Fellowship alumnus whose aim is to debunk the commonly accepted assumption that college is the only way  to prosperity.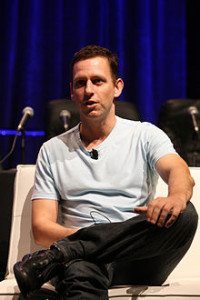 UnCollege has teamed up with crowdfunding platform Pave in order to help their students fund the $13,000 pricetag for the UnCollege experience. You may remember Pave from earlier coverage on GigaOM. It is a niche crowdfunding platform where students can promise up to 10% of their future income for 10 years in exchange for money used to pay for tuition costs. The percentage depends on the amount the prospect is aiming to raise.
Pave Community Manager Erin Jones clarified that most prospects share between 2% and 4% of future earnings. She also points out that the platform is not limited to student participation. Those seeking more information can click here.
Prominent Silicon Valley venture capitalist Peter Thiel launched the Thiel Fellowship in 2010 with a goal of encouraging bright young people to skip college and start businesses. Every year the fellowship gives 20 people under 20 $100,000 to start a business. The program also offers guidance and mentoring for students.
UnCollege culminates in what is called a "Gap Year," which is comprised of four stages lasting three months each. The stages are as follows…
| | |
| --- | --- |
| LAUNCH PAD | The Gap Year starts with a ten week residential program in San Francisco. Participants live together in a shared house, and pursue a set of challenges designed to develop the skills necessary for lifelong self-directed learning. Members of the UnCollege team provide one-to-one assistance and mentoring. |
| VOYAGE | Participants spend three months in a country they have never been to before, and where they do not speak the language.  Whether it's working on an organic farm in Spain, teaching English to kids in Nepal, or learning karate in Japan, the UnCollege team will help you to organize your voyage and give you $2,000 towards your expenses. |
| INTERNSHIP | Drawing on our network of contacts in Silicon Valley and elsewhere, the UnCollege team will help you secure an internship with a company or NGO that is looking for dynamic young people like you. We've had companies like Google and IDEO reach out to us to find people who aren't constrained by the mindset of school. |
| PROJECT | Finally, the biggest challenge of all – create a real project that someone pays you for!  Whether it be a mobile app, an art exhibit, or an event, if you can get someone to pay you for it, that's a sign the project has real world value. That's more impressive than getting a degree. |
As tuition prices across the United States continue to rise, more and more entrepreneurs are rethinking the "mandated" college experience. Crowdfunding seems a natural partner in those efforts.

Sponsored Links by DQ Promote