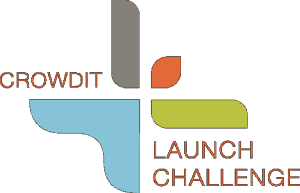 CrowdIt, has announced nine new projects that have been added to the Preview Carousel on its site. On June 4, 2013, fully submitted projects will be viewable and eligible for funding.  CrowdIt's offerings, such as peer review, networking, collaboration and expert advice, continue to draw "Dreamers" with diverse projects to the site.
"CrowdIt has a place for artists, philanthropists, inventors, business owners, entrepreneurs and more," said Jason Graf, CEO and co-founder of CrowdIt. "The site allows Dreamers to network with others who share their areas of interest and it is exciting to see diversity in our submissions."
The latest project submissions include:
Zachsplace – music enthusiasts can connect with people who have like-minded music interests, so they don't have to attend concerts alone.
Aegis Avenger –  created exoskeleton protection suit technologies for search and rescue.
The Katrina M. –  wants to start her own company that will offer paper goods, illustrated phone cases, canvas art and handmade office supplies.
Black and Grey Boutique –  a fashion boutique focused on providing high-quality iconic black and grey fashion pieces.
Sassy Lady'z Boutique – designed a bib for people of all ages that she would like to sell to nursing homes and retirement communities.
$99 Social –  a comprehensive, effective social media marketing plan at an affordable price.
Lee Ohnesorge (ThinkTherapy) – would like to purchase a handicapped van.
Byte-Evolution – a video collaboration platform where every user can impact app evolution.
Mufaddalsd52 – a dreamer who wants to become a 50K Presidents Team Member for Herbalife, a global company that specializes in nutrition, weight-management and personal care products.
All projects submitted on CrowdIt before June 4 will have the opportunity to win a $10,000 contribution from CrowdIt.

Sponsored Links by DQ Promote