Crowdfunding is not only a solution for entrepreneurs who are looking for seed capital, but also for investors who want to control their portfolio and get some Return on Investment. With the prospect of equity-crowdfunding in the U.S. and the blooming equity crowdfunding market in the Europe, it's good to know what sort of crowdfunding you should be looking for. Nesta, the national innovation foundation in the U.K., identifies four types of crowdfunding: donation crowdfunding; reward crowdfunding; Peer-to-Peer lending and equity crowdfunding.
Donation crowdfunding

Donation crowdfunding entails giving money without receiving anything in exchange. People gather money in favor of an idea they'd like to see come into existence. In fact, this form of crowdfunding corresponds much with traditional donor activities, for example for the Red Cross, only on a smaller scale. The "investors" act on the intrinsic valuation they have for a specific idea. For investors looking for profits this form is not suited, though the effects may offer substantial benefits to society.
Example: www.justgiving.com (U.K.)
Reward crowdfunding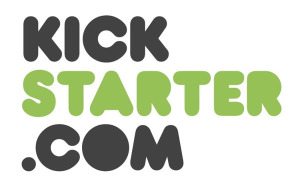 This form of crowdfunding is also not especially suited for investors who are looking for monetary profits. However, for "gadget hunters" and early adaptors, this form of crowdfunding often offers the unique opportunity to get a first, one of a kind product. This type of crowdfunding became famous because of Kickstarter, and can be seen as the pre-sales of products. The products are ready to be produced but the capital still needs to be acquired.
For investors looking to profit or wanting to commit to large investments, it might be interesting to get the companies in this phase on their radar, as these startups are often still looking for growth capital. Additionally, a successful campaign also indicates a startup's scalability, the market readiness for the products and the capacity of the entrepreneur to organize and manage the production, marketing and distribution of the product.
Example: www.kickstarter.com (U.S.)
Peer-to-Peer Lending



Peer-to-peer lending is interesting for investors who quickly want to receive a high Return on Investment. An entrepreneur pitches a loan on a lending platform, where the payment terms and interest are mostly decided upon in advance. The investor is likely to receive a high interest, but there remains a high risk regarding the capacity of the entrepreneur to pay back the money and interest on the long term.
For the entrepreneur it might also be risky to increase their debts, whether they affect the entrepreneur as a person or the company. It might endanger the cash flow of a startup and decrease their chances to get financial support at a bank or other financial partners. Finally, the laws and regulations have not yet been tested in practice. In short, a potentially rewarding option to quickly earn money but against a high risk.
Example: www.lendingclub.com (U.S.)
Equity crowdfunding

With equity crowdfunding an investor buys shares in a company, usually a growing company or startup. There are two types of Return on Investment: a share in revenue, or the increase in the value of shares, often accompanied with dividends. The investor earns money by sharing in the revenue, or selling the shares once the startup has grown into a more substantial company. The company is worth more, and the shares of the company that can be sold against a higher price. Selling shares is beneficial for an entrepreneur, because he's not taking on debt. He is increasing the equity of the company and expanding the network of potential investors and ambassadors. Investors on the other hand, can add knowledge and experience to the company which increases the chances for survival of the startup. This too, increases the potential profitability for the investor.
Example: www.symbid.com (The Netherlands)
 Good luck crowdfunding!
In short, there's a type of crowdfunding for everyone out there. But before choosing one, it's important to decide what you want to get out of your campaign or investment. Good luck crowdfunding!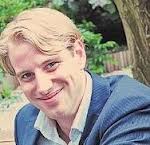 Korstiaan Zandvliet holds an MSc New Business Venturing and Entrepreneurship and has a background in Sociology and Business Administration. He is a frequent writer of expert blog articles on social media, Crowdsourcing and Crowdfunding. After holding a position as Marketing Manager for a Dutch software company, he co-founded Symbid as a means to help entrepreneurs succeed in their entrepreneurial efforts and connect investors and pioneers on a global scale.