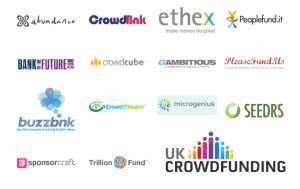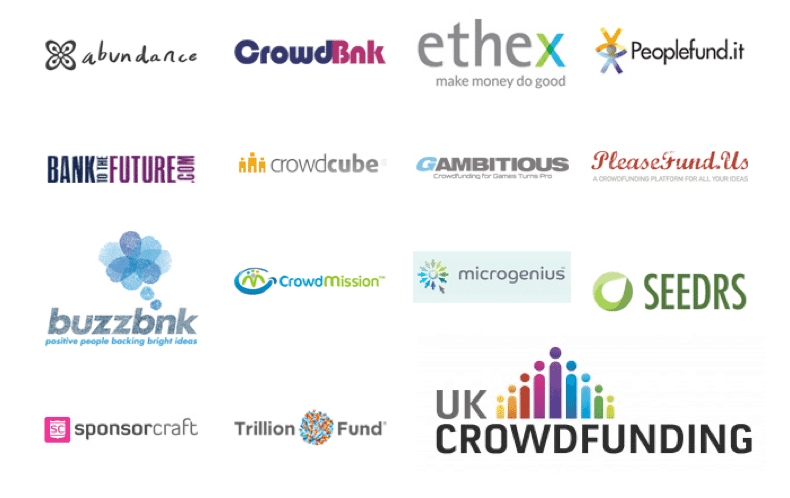 Crowdfunding has taken the world by storm and the United Kingdom has been a leader in many regards.  It is not just the realm of the ubiquitous reward sites like Kickstarter and Indiegogo – each on a path for global expansion – but in investment crowdfunding.
With the signing of the Jobs Act of 2012 by President Obama, the gates opened for discussion and introspection for allowing the masses to purchase equity in small businesses online.  But the United States is not alone in this endeavor.  Crowdfunding platforms have blossomed and flourished around the world.  The UK has claimed first on the list for a live equity crowdfunding platform.
Crowdcube, Seedrs, BanktotheFuture – are just a few of the crowdfunding sites that have launched in the United Kingdom.  The growth in investment crowdfunding was aided by  tax relief programs which has incentivized a growing number of investors.  Indeed, Britain has taken a different approach to regulating crowdfunding.
Jeff Lynn, CEO of UK crowdfunding platform Seedrs (one of the founding members of the UKCFA), recently stated,
The regulatory environment in the UK – being principles-based rather than rules-based – has proven itself much more open to innovations like crowdfunding than in the U.S. Over there, we're still waiting for the JOBS Act to come into force, and it's a highly imperfect piece of legislation that will need to be revised at some point. Meanwhile, we've been able to innovate here under existing rules, and while the current regime isn't perfect, it has been a lot more favourable to crowdfunding than the U.S. regime has been.
In 2012 twelve crowdfunding businesses formed the UK Crowdfunding Association (UKCFA) with the mission to:
Promote Crowdfunding as viable method to raise funds

Be the voice for all Crowdfunding businesses in the UK

Publish a Code of practice.
It is a requirement for UKCFA members to agree to the principles of the code of practice.  The organization is determined to create an environment of transparency and integrity as this new type of capital formation grows.
This self regulatory group further formalized their mandate with the announcement of a Chair  – Julia Groves.  The sector raised just £11 Million in 2012 but is poised for dramatic growth.

Crowdfund Insider recently reached out to Julia and asked for her to share her insight on the burgeoning crowdfunding industry in the UK.  Julia is simultaneously involved with the Trillion Fund – where she is the Managing Director.  TrillionFund is a crowdfunding platform for renewable energy projects worldwide Julia is certainly wearing many hats these days so it was kind of her to spare some of her time to answer our questions:
CFI – Please share with our readers how you got involved with TrillionFund?
Julia – I am really a dot-commer, having founded Britishairways.com in the nineties and only worked in early stage businesses and Venture Capitalist's since then.

For the last eight years those companies have been wind and solar energy businesses, and I left to join Trillion when the solar feed in tariffs dropped, returns for investors hit single figures, and a lot of the finance disappeared…

Solar and windfarms can generate pretty appealing risk adjusted returns for  the average retail investor like me.
CFI – That's very interesting, please share your thoughts on how renewable energy is evolving in the UK.
 Julia – We have plenty of natural resource – the real limitation on growth isn't in fact the NIMBYs or the state of the grid, it is access to capital. The government messing around with the subsidies has caused havoc and been really detrimental to a growing industry. I do sometimes look with envy at Germany where more than half the renewable assets are community owned.
CFI – How  were you selected to be the first leader of the UKCFA?  This is really quite an honour.
Julia – I just put my hand up. We had had enough discussions about whether we should form an Association (my limit for meetings without decisions is three..) and we could see real traction amongst the peer to peer platforms, and interest from the regulators – 2013 is a critical year for the industry so at our last meeting in 2012 we finally agreed that our common interests were greater than our differences, and the founding dozen formed the UK Crowdfunding Association.
CFI The UKCFA has a well defined mission.  How do you think the organization will grow and evolve over time?
Julia We are open to all and every operating crowdfunding platform in the UK that can work to our code of practice.

We have donation, debt and equity based platforms and have new platforms approaching us for membership every week – I would guess there will be thirty of us by the end of the year. So we hope to grow and represent the sector well for as long as we serve a purpose.
CFI – Which areas do you feel will be the most important aspects of UKCFA?
Julia – Regulation. Regulation. And regulation. We want to keep the crowd in crowdfunding.

All our members see the value in regulation, but it has to be appropriate and proportionate if we are to encourage innovation and competition and allow this new source of finance for UK businesses to grow and flourish.

This is about access to finance and investment for the 95% of business and investors that don't currently have access, not the 5% who have.

We want to strike the right balance between consumer protection and democratic finance: and we are actively engaged with the Financial Conduct Authority (FCA) and policymakers to make this happen.
CFI – So how did equity crowdfunding evolved in the UK? 
Julia – We would argue that the UK has the most advanced equity crowdfunding sector – and it in fact well ahead of the US.

This is our opportunity to take the lead in crowd investing globally – if we can get the backing we need from the government and regulators, the Facebook and eBay of crowdfunding could be born and bred in the UK.
CFI – How important do you feel crowdfunding will be for the UK in regards to capital formation for new businesses?  What about Europe in General?
Julia – We think it is a vital source of finance to the Small and Medium Enterprise (SME) sector, which is the future of our economy.

Crowdfunding and our close cousins in peer to peer finance have so far raised half a billion pounds in the UK.    It is hard to overestimate the capacity for growth when retail banks are offering interest rates below inflation, and so many businesses are struggling to raise finance from the banks.

With both debt and equity platforms out there, you can crowdfund big and small projects and businesses, pre and post revenue, without needing to build complex and ultimately 'too big to fail' institutions to control the whole process.
CFI –  What are your thoughts on "non-accredited" investors participating in Crowdfunding?
Julia – We want to keep the crowd in crowdfunding. This is about financial inclusion. The vast majority of crowdfunders (and ALL fifteen UKCFA members) want regulation, but it has to be proportionate and appropriate. We are not banks. Crowdfunding is simple and direct, and we think anyone who can understand the risks should be able to participate.
Sponsored Links by DQ Promote