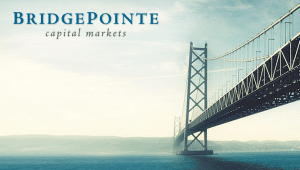 Walt Robinson described it as "crowdfunding for grownups."
He and his business partner, Scott Soltau, have launched a new business called BridgePointe Capital Markets, which will be in full swing next month.
Through its online funding portal, the company aims to connect investors to companies that need funding.
The idea is to bridge the funding gap between what community banks can finance and what small businesses need.
"We consider it a higher evolution of crowdfunding," Robinson said.