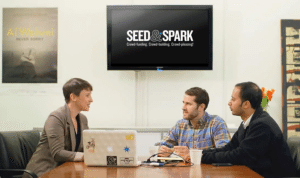 Seed&Spark, a crowdfunding and digital distribution platform for independent film, took first place in The Pitch Season 2, BetaBeat's  pitch competition. Along with BetaBeat glory, Seed&Spark was awarded $10,000 in funding that will go toward improving the website.
Featured in Episode Seven of The Pitch, Emily Best, Founder and CEO of Seed&Spark, was able to wow judges – Venture capitalists Nikhil Kalghatgi of SoftBank Capital and Steve Schlafman of Lerer Ventures – with the passion and innovation that she's brought to the independent film industry. When brought back as one of three finalists, Emily, labeled as a "dark horse" by Schlafman who wasn't initially excited to see "another crowdfunding site", was able to shine through by discussing her founding team's experience in the independent film industry which gave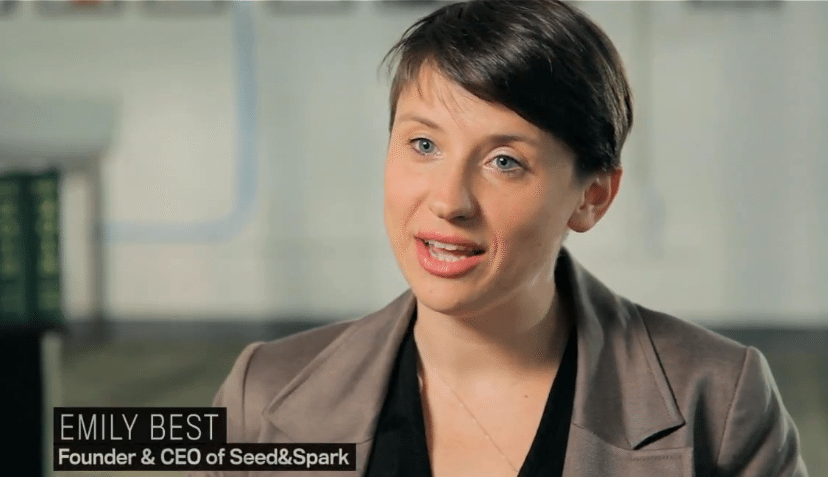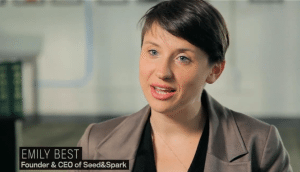 them an advantage when competing with other crowdfunding sites.
Because of this experience, Emily was able to show users on Seed&Spark something special from day one which led the judges to believe she would be able to compete against more established competitor sites.
"It feels incredibly gratifying and validating that two such well respected Venture Capitalists thought that ours was the best idea," said Emily when asked for comment on her win. "There's something about The Pitch that is of course dear to my heart as coming from filmmaking that's really about telling a compelling story. Finding that central thread, like in a movie you find the central relationship, and I think they identified it as 'what is the core feature that is going to distinguish us'. Having participated at The Pitch and getting the judges' feedback is going to help me articulate the Seed&Spark story going forward."
The Pitch is a pitch competition that is put on by BetaBeat. In its second season, The Pitch featured 10 New York startups in an episode style pitching competition that aired between April 18th and May 23rd. Each episode featured one startup's pitch. Pitches were posted on the BetaBeat website every few days.

Sponsored Links by DQ Promote