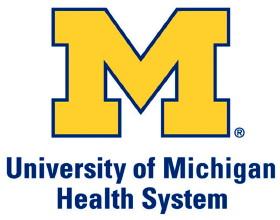 ANN ARBOR, Mich. — Crowd funding is all the rage these days, with everyone from charities to start-up companies offering ways for masses of people to kick in small amounts of money that together can make big things happen.
But could that concept work for medical research?
A University of Michigan Health System team wants to find out – and they have just won a national prize for their prototype of a web-based platform to do it.
Today in Washington, D.C., the team accepted a $40,000 award in the prototype category of thePCORI Challenge, a competition sponsored by the federally authorized nonprofit Patient-Centered Outcomes Research Institute.
The concept, called WellSpringboard, would make it possible for anyone to propose and chip in money for ideas for new patient-focused research studies — and for researchers to propose that they get the money and carry out the study if enough dollars are raised. The site would focus on comparative effectiveness studies – those designed to compare different prevention, diagnostic or treatment options.