Crowdfunding platform EarlyShares  to Offer Expanded Regulation D Offerings Platform, Partners with National Holdings – Broker / Dealer.
EarlyShares has announced a partnership with National Holdings Corporation, a  hybrid broker dealer. The partnership will allow EarlyShares the opportunity to enhance its crowdfunding platform and participate in Regulation D ("Reg D") offerings in advance of the implementation of the JOBS ("Jumpstart Our Business Startups") Act amendments to the Securities Act of 1933 under the supervision of the Securities Exchange Commission ("SEC").
The EarlyShares crowdfunding platform connects individuals, investors and communities enabling them to invest in companies, support projects, and earn rewards in an efficient, trusted and secure environment. Through its National Securities subsidiary, National Holdings is utilizing its established, full-service broker-dealer network and trading platform, which includes more than 650 representatives in the U.S.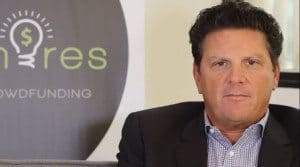 EarlyShares' partnership with National Holdings enables the vetting and accreditation process of EarlyShares' registered users, and will provide accredited investors an opportunity to access the private placements market. National Holdings will streamline the due diligence process and other aspects of Reg D offerings.
Mark Goldwasser, CEO of National Securities, commented, "This partnership is consistent with our ongoing strategy focused on enhancing revenue streams, supported by our efforts to deliver innovative new financial products via our established brokerage force."
Stephen Temes, co-founder and Chairman of EarlyShares, commented,
"In National Holdings, we identified an ideal partner with a deep understanding of the private placement and Reg D marketplaces. We look forward to leveraging National Holdings' expertise and distribution capabilities as our crowdfunding platform gains further traction in the market."
EarlyShares hosted a Reg D offering for Reality Sports Online ("RSO"), a private company engaged in the development and dissemination of reality-based fantasy sports products. RSO utilized EarlyShares' technology platform to facilitate an existing offline Reg D offering by inviting RSO's existing investor base to view RSO's offering documents on an exclusive offering page.  The final piece of the offering was completed by one existing investor.

Sponsored Links by DQ Promote