Rock The Post has teamed with Braintree Business Development Center to offer discounts to Northeast Ohio project creators who list on the Rock The Post crowdfunding platform.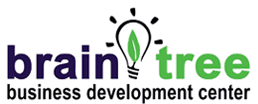 "Rock The Post has targeted Northeast Ohio as fertile ground for both projects and funders—and is actively working to develop more deals in the region," says Bob Cohen, Braintree's CEO. "It makes sense for us to partner with a platform that can offer some area entrepreneurs another way to access and generate funds."
Rock The Post is one of the handful of crowdfunding platforms currently offering equity investing to accredited investors. They boast an investor network of over 240,000 individuals and have facilitated over $4 million in funding to date.
Braintree is a regional entrepreneurial assistance organization that supports small business, with a focus on advanced manufacturing, alternative energy, information technology, and ag-bioscience. Braintree provides entrepreneurs with business incubation, business assistance, networking, education and access to capital.
Disclosure: Bob Cohen has provided advisory services to Crowdfund Insider