David Weild, Former Vice Chairman of NASDAQ, Announced as Keynote Speaker for Crowdfunding Professional Association Industry Event
The Crowdfunding Professional Association (CfPA), a trade organization for the crowdfunding industry, is pleased to announce that David Weild IV, renowned capital markets expert and former Vice Chairman of NASDAQ, will be delivering the keynote address at the CfPA's 2nd Annual Crowd Investing Innovation Forum on August 8-9, 2013 in Orlando, FL.  Weild is currently the founder of investment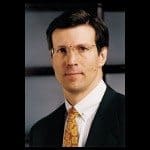 banking firm Weild & Company.
CfPA is dedicated to facilitating a vibrant, credible and growing crowdfunding community while advocating for an industry view versus a single company perspective.
Weild's research at Grant Thornton and the Organization for Economic Co-operation and Development (OECD) has been cited by the financial media, as well as a broad range of legislators, regulators, academics, the IPO Task Force and the White House Jobs Council. His work linking the reduction in the number of small cap IPOs to rising unemployment and illustrating how structural changes to stock markets have caused systemic hardship for smaller issuers, their investors and the economy, was the inspiration for the movement that led to the JOBS Act.
"There is no one more appropriate than David Weild to address our growing audience of financial advisors and veteran investors who are attending this year's conference specifically to learn how to capitalize in a shifting market environment rapidly being reshaped by crowdfinance methodologies," said Luan Cox, Founder of Crowdnetic and Co-producer of this year's event. "Our objective this year is to help traditional financial service providers increase profitability and efficiencies through the integration of regulatory changes and new market technologies."
CfPA's 2nd Annual Crowd Investing Innovation Forum will feature a lineup of presentations, interactive panel discussions as well as an exhibit hall comprised of leading and emerging crowdfinancing portals.

Sponsored