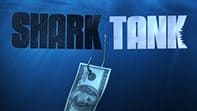 TV Show "Shark Tank" will Hold Casting Calls for Minority Owned Businesses During the Kingonomics Conference for 50th Anniversary of the Historic Civil Rights March on Washington.  "Kingonomics" Author, Dr. Rodney Sampson will Join Shark Tank as Head of Diversity and Inclusion
Kingonomics author Dr. Rodney Sampson will join Mark Burnett's One Three Media, as Head of Diversity and Inclusion — becoming the first person to be appointed to this role. As part of his new role, Dr. Sampson's first initiative will be to identify and attract more minority and women owned businesses to appear on ABC's Shark Tank. Shark Tank's casting directors will be holding an open casting call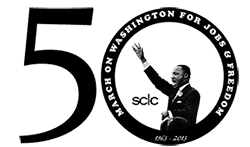 on Friday, August 23, during the Kingonomics Innovation, Entrepreneurship & Investment Conference. All Kingonomics conference registrants will receive priority consideration for a chance to be a part of this casting call.
The Kingonomics philosophy is Dr. Sampson's twenty-first-century interpretation of Dr. Martin Luther King Jr.'s economic vision for jobs and financial freedom for all Americans through his lens as a serial entrepreneur and investor. To bring the Kingonomics experience to life for community leaders and business owners across America, Dr. Sampson is hosting the Kingonomics Entrepreneurship & Investment Conference on Friday August 23rd in Washington, DC during the 50th Anniversary of The SCLC's, Dr. King and The Big Six's historic "March on Washington" activities.
The Kingonomics conference, done in collaboration with the SCLC Poverty Institute, will bring together experts in innovation, entrepreneurialism, crowdfunding and in investment from all over the world to train minority business owners, start-ups, investors, youth entrepreneurs and veterans how to access capital, invest and obtain personal and business wealth. This event addresses the Poor People's Campaign, the last rallying call towards fulfilling Dr. Martin Luther King Jr.'s dream prior to his death. Now thousands of minority and women entrepreneurs will have the chance to fulfill their own dreams with a chance to audition for ABC's Shark Tank, providing an opportunity for them to gain the much needed capital for growing their businesses.
"I was honored to be chosen for this position by Shark Tank Executive Producers, and it fits in perfectly with my definitive purpose and mission to educate and elevate promising minority and women entrepreneurs," said Dr. Sampson. "The Kingonomics conference during the 50th Anniversary celebration will focus on emancipating capital and liberating the resources needed for accessing investment and job opportunities for minorities and all Americans. Moreover, the Shark Tank auditions are an excellent way to bring attention to these important causes, especially given the latest economic disparity statistics for minorities."
The Shark Tank is an ABC reality-based television series that features a panel of very wealthy investors who consider offers from aspiring entrepreneurs seeking investments for their business or product. The Emmy Award nominated series features investors such as billionaire Mark Cuban, owner of the Dallas Mavericks, serial inventor Lori Greiner and Kevin O'Leary — one of the more aggressive sharks who is always looking for the next "big" lucrative business deal.