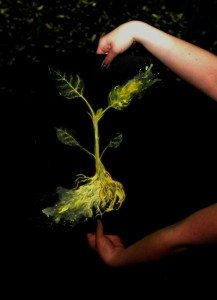 A recent Kickstarter project that aimed to reward backers with seeds for glowing plants was very well funded, having raised over $450,000. These seeds were said to produce glowing plants that had been modified with genes from fireflies and bioluminescent bacteria. Thousands of people backed the campaign at reward levels that included the promise of seeds.
Imagine replacing street lamps with trees! This was the ultimate dream for these enterprising biologists, but they wanted to start with a smaller experiment of sorts, hence rewarding backers with seeds from genetically modified organisms. (GMOs)
One of the benefits of funding a project like this through kickstarter is that you aren't beholden to the interests of traditional shareholders or government funding agencies.  This means we can stay closer to our values and pursue a philosophy of Radical Openness and today we wanted to tell you about why we are doing this and what it means for you our backers.May 2nd backer update
However, the campaign was also subject to a lot of controversy. Synthetic biologists worried about the negative press that may accompany any mishaps with the plants, especially if they managed to proliferate in the wild. One advocacy group even launched a campaign to stop the project entirely. However, the biologists behind the project insisted that they had taken measures to ensure that fulfillment was safe.
In light of this, Kickstarter has decided to play it safe and ban future Kickstarters from offering GMOs as a reward level. The update to their guidelines for project creators was made on July 31st.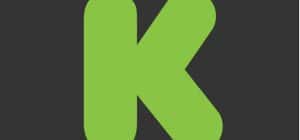 This change went into effect well after the campaign for glowing plants was fully-funded, meaning backers can still expect their rewards assuming no legal hangups along the way.
Project creator Omri Amirav-Drory summed up his disdain for the move in a statement to The Verge.
 "We already have the money, and we're working on the project as we speak, transforming plants using DNA. But for me, I'm very sorry to see this, because it puts synthetic biology in the same category on Kickstarter as hate crimes and tobacco."
Sponsored Links by DQ Promote