The movement for non-profits partnering with crowdfunding platforms continues as GiveForward has announced a strategic relationship with the Kidney Cancer Association.
GiveForward, a crowdfunding site which helps families and friends raise money for medical bills, will be partnering  with the organization which is dedicated to eradicate the disease of renal cancer.
"Our mission is to 'Create Unexpected Joy" for families by giving them a platform to
come together and support their loved ones during times of medical crisis," said
Desiree Vargas Wrigley, CEO of GiveForward. "Through this partnership, we hope to help kidney cancer patients raise money for their medical bills while supplementing the education and sense of community they receive through the Kidney Cancer Association."
GiveForward will be an additional resource for the Kidney Cancer Association, providing patients emotional support and financial education on how to raise money to meet the high cost of a kidney cancer diagnosis.
"Our goal is to eliminate the pain and devastation caused by renal cancers through education, advocacy and funding research," said Bill Bro, CEO of the Kidney Cancer Association. "By partnering with GiveForward, we will be able to provide patients with another tool in their fight against kidney cancer."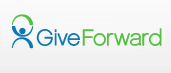 Americans fear the cost of long-term care more than death itself. The partnership between GiveForward and the Kidney Cancer Association comes at a time when health care is unaffordable for many Americans, and those families and patients affected by kidney cancer now have a viable solution to substantial medical costs should they occur.