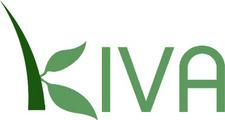 Kiva, a microlending crowdfunding site, and online marketplace Etsy have announced a unique partnership designed  to help artisans around the world get the capital they need to start or grow their businesses. Sellers on Etsy can access zero-interest loans up to $5,000 crowdfunded on Kiva Zip, a pilot project that helps Kiva reach new types of borrowers in the U.S. and Kenya.
Lenders may make a loan of $25 or more to the person of their choice. Every dollar lent helps crowdfund an artisan's microloan, which in turn helps support their local economies and communities. Unlike other crowdfunding platforms that are donation based, borrowers repay their crowdfunded loans. And when they do, lenders can withdraw their money from the system or relend it to support even more borrowers.
"We've long felt that Etsy and Kiva are different means to the same end: empowerment through entrepreneurship," says Katie Hunt-Morr, Senior Manager Values & Impact at Etsy. "With this partnership, we're excited to give Etsy sellers access to sustainable opportunities to grow their businesses and support fellow artisans."
Kiva and Etsy are collaborating in a few other ways. Etsy sellers are being encouraged to lend to others artisans like themselves on the Kiva platform.
Trustees on Kiva Zip are individuals or organizations who vouch for entrepreneurs they know and trust in their community. Once endorsed, entrepreneurs can post their loan request and begin crowdfunding their loan with the help of friends, community members, and Kiva's growing global community of 950,000 lenders. When an entrepreneur repays, they too, can become a Trustee on Kiva Zip and "pay it forward" by endorsing other entrepreneurs in their community.
"Working with Etsy gives Kiva a great opportunity to reach new types of artisans and entrepreneurs who could really benefit from access to capital," says Kiva Zip Director Jonny Price. "Not only will it help these people grow their independent businesses, it also supports shorter, smarter supply chains, and helps keep cultural traditions alive that may have been passed down through generations."
Etsy entrepreneurs join a vibrant community of thousands of artisan Kiva borrowers in over 65 countries around the world. So far, Kiva has helped more than one million borrowers around the world tap into capital crowdfunded by a global community of lenders.

Sponsored Links by DQ Promote