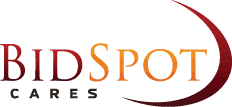 BidSpot Cares (BSC) today announced that it will be partnering with the Assists Foundation, a nonprofit organization founded in 2006 by Bill Self, head coach of the University of Kansas' men's basketball team, and his wife, Cindy. Using the influence of celebrities through social media, BSC™ crowdfunds money for charities by engaging fans in games and chances to win one-of-a-kind collectibles and prizes in return for small donations.
"I have had the great fortune to interact with many young people throughout my career, and I know first-hand that community involvement, education, and access to recreational facilities really does make a huge difference in their lives"
BidSpot Cares and the Assists Foundation will host their first fundraising event next month on Wednesday, September 18th.
"I have had the great fortune to interact with many young people throughout my career, and I know first-hand that community involvement, education, and access to recreational facilities really does make a huge difference in their lives," said Bill Self of the Assists Foundation. "My wife and I created Assists to help provide young people access to better lives. Partnering with BidSpot Cares™ will augment our fundraising efforts and use the power of technology and social media to not only raise awareness, but serve as another fundraising stream."
The Assists Foundation has recently announced a commitment of $2 million for the City of Lawrence's recreation center project. The recreation center will include an 181,000-square-foot building with eight basketball courts and other surrounding amenities.  The Foundation works to provide young people access to better lives. This is accomplished by identifying areas of need and working with other community-based institutions to provide creative and lasting solutions.

Sponsored Links by DQ Promote