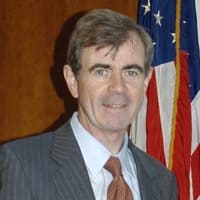 Massachusetts Secretary of State William Galvin has taken a public stance on general solicitation, citing it as a risk to potential investors. This is at least in part the reason behind his launching a task force aimed at policing crowdfunding platforms, offerings and their issuers. The task force, called I-CROWD, aims to ensure issuers are staying on the right side of securities regulations.
The Boston Business Journal has reported that a Jiffy Lube employee by the name of Daniel J. McLellan has defrauded a woman out of $50,000, and Galvin makes the assertion that forthcoming general solicitation in the private marketplace will make these types of fraud easier. From the article…
Galvin announced today that he is charging a Sandwich man with defrauding an investor out of $50,000, and he says the case is a warning for investors to be careful about whom they agree to give money to.

In a statement, Galvin said the kind of fraud Daniel J. McLellan is accused of can be more easily accomplished under new, looser federal rules for investment advertising ushered in by Congress and more recently the U.S. Securities and Exchange Commission.
What?
It's important to note that 506(c) offerings, which allow general solicitation to accredited investors, are to be part of a heavily regulated marketplace with strict rules about how to go about raising money. Participation in this market is limited to accredited investors deemed by regulators to be "sophisticated" enough to understand the risks. I fail to see how this heavily regulated marketplace bears any mentioning in the case of one woman succumbing to her temptations to place $50,000 of her hard-earned money into a random opportunity solicited by her Jiffy Lube representative during a service visit.
Does general solicitation pose a risk to anyone receiving an email with an "EXCITING OPPORTUNITY TO GET IN ON THE GROUND FLOOR" of some phony investment?
I take transparency and risk very seriously. A need for objective discourse regarding risk is at least in part why we started producing content around new methods of accessing capital. I've historically rejected the notion that overseas data can be extrapolated as proof that fraud will be nonexistent in the US marketplace. Will fraud exist? Will it be rampant? Time will tell.
Having said that, if the industry surrounding the JOBS Act wants to be an economically viable one fraud has to be extremely rare at the least. It seems to me the interests of regulators and intermediaries align in a very natural way.
It's a big leap to say that general solicitation to accredited investors under a specific new rule defined under Regulation D will make it easier (or harder) for fraudsters to casually swindle money from unsuspecting members of the public. Fraudsters don't care what the rules say, and in the end investors need to be diligent in examining the risks involved with any opportunity in any marketplace, be it public or private.