FrontStream Payments Acquires Artez Interactive, Expands Domestic and International Footprint for charity fundraising and donation processing.
FrontStream Payments and Artez Interactive have combined forces to offer not-for-profits a comprehensive suite of peer-to-peer fundraising and donation processing solutions for top nonprofit organizations in the U.S., Canada, Australia and Europe.
FrontStream Payments a provider of payment, peer-to-peer fundraising and donor solutions, has announced the acquisition of fundraising solutions provider Artez Interactive. As a combined entity, FrontStream and Artez will leverage the strength of their applications and their teams to offer the most comprehensive set of fundraising and donation processing solutions to nonprofit organizations and integrated API partners on a global scale.
FrontStream made a strong entry into the nonprofit space with the 2012 acquisition of FirstGiving, and the addition of Artez to the FrontStream portfolio of companies is the next step in FrontStream's accelerated growth plan as a champion of charitable giving solutions.

Headquartered in Toronto, Canada, Artez Interactive is the leading provider of multi-channel (web, mobile and social) fundraising solutions for nonprofits and charities, around the world.
"The FirstGiving brand has secured our place as a full-service donation solutions provider for mid-tier nonprofit organizations, as well as a powerful back-end processing partner for a host of crowdfunding platforms in the United States. With Artez, we now have the opportunity to use our combined knowledge of merchant services, fundraising solutions and a strong API strategy to serve the most iconic charities in both domestic and international markets," states Nina Vellayan, Chief Executive Officer and President of FrontStream Payments.

"Our ability to accommodate multi-currency processing through a wide variety of digital channels allows us to offer international donation options to nonprofits and API partners alike, which will enable us to support a much broader set of clientele."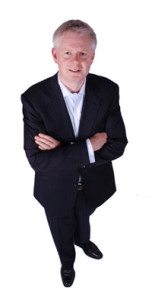 Artez Interactive currently maintains offices in the United States and Australia. Going forward, FrontStream plans to significantly increase Artez's presence and impact in the U.S.
"Since our first entry to the US market, Artez has been perceived as a vital alternative to the incumbent players," says James Appleyard, Chief Executive Officer of Artez Interactive. "By joining forces with FrontStream, we will have an unparalleled opportunity to increase the number of charities we support, while sustaining the pace of innovation for the benefit of fundraising outcomes, which the charitable sector has come to expect from us."
FrontStream is backed by a group of investors led by Arsenal Capital Partners, a leading New York-based private equity firm with over $1.6 billion of committed capital under management.

Sponsored Links by DQ Promote