Inaugural Conference to be held at Snowbird in Utah on September 27, 2013.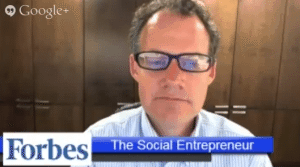 Hosted by writer Devin D. Thorpe and Dr. Richard Swart  the one-day event will bring social innovators together to discuss social entrepreneurship, impact investing, philanthropy and crowdfunding. All entrepreneurs, investors and those with an interest in learning about and advancing the arenas of social entrepreneurship and crowdfunding should attend.
The Social Enterprise and Crowdfunding Conference will feature two general sessions and three tracks for breakout sessions. A VIP dinner will follow (separate tickets are required). Registration begins at 7:30 AM and the dinner will wrap up at approximately9:00 PM.
Topics will include the following:
How to run a successful crowdfunding campaign for a social enterprise
How to run a successful crowdfunding campaign for a nonprofit
Impact investing tips for crowdfund investors
Doing effective due diligence for impact investors
Starting a nonprofit—getting 501(c)(3) status
Launching a social enterprise in a nonprofit
Sponsored