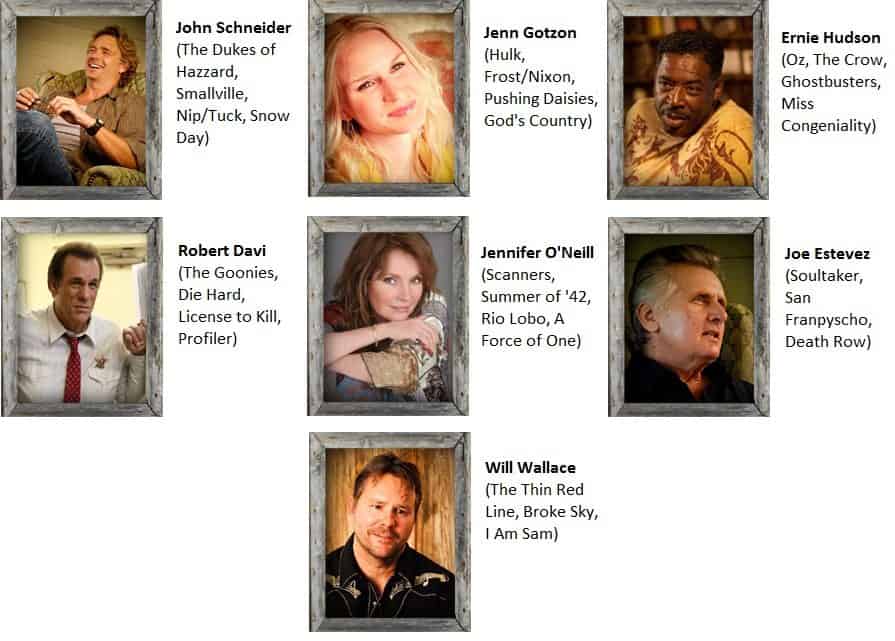 FaithLauncher—a crowdfunding portal for faith-based projects—will spearhead funding efforts for the release of thriller  Doonby, a film which is a modern take on It's a Wonderful Life.  The social crowdfunding platform will assist via various promotions such as the "One Life Does Matter" campaign.
Doonby is set to release in theaters nationwide on November 1, 2013. The film was written and directed by Irish filmmaker Peter Mackenzie.  The film probes how much one man's life can affect those around him while answering the larger questions of what one life is worth.
Doonby lists a seasoned cast, starring John Schneider (The Dukes of Hazzard, Smallville) as Sam Doonby, alongside Will Wallace (Tree of Life, The Thin Red Line), Robert Davi (The Goonies, Die Hard), Ernie Hudson (Ghostbusters), Jenn Gotzon (Hulk, Frost/Nixon) Doonby is produced by Riverhorse Entertainment.
"I'm really delighted about the release of Doonby in US theaters. It's been a long haul and a labor of love for me, but I'm thrilled that I have been able to bring this to the screen with the help of some wonderful actors," said Mackenzie,  "Doonby is a thought provoking mystery and one that I hope will stay in the minds of the viewer long after they leave the movie house."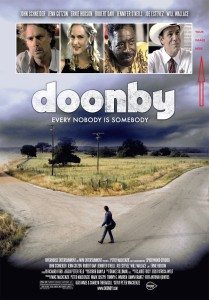 Doonby tells the story of Sam Doonby, a mysterious drifter who quickly becomes the talk of the small Texas town. He finds work at Leroy's Country Blues Bar, where his musical talents make him a local celebrity, attracting the attention of the beautiful but spoiled Laura Reaper. Sam is strangely immune to the misfortunes of others, yet always around to prevent sudden disasters from happening. It's not long before the narrow minded townsfolk become jealous and start to question his background and motives. But, it is Laura's doubts that that cause Sam to vanish, leaving the locals to deal with some difficult admissions. Sam's abrupt disappearance forces those he left behind to deal with some painful revelations and to question his mysterious arrival and departure.
Filmed in Smithville, Texas, Doonby features a special cameo performance from Norma McCorvey, the real-life plaintiff Jane Roe in the 1973 United States Supreme Court landmark case Roe v. Wade. This will be McCorvey's first appearance in a motion picture.
Doonby is currently backed by a diverse grassroots marketing campaign led by 

Movie to Movement™ with publicity and media buying in the faith-based market through FrontGate Media.   The film will be released through the crowdsourcing platform Tugg, Inc. ("Tugg") that enables individuals, organizations and companies to host special events in theaters nationwide. Through Tugg, people are empowered to curate unique theatrical engagements with the support of their immediate and online community.

Have a crowdfunding offering you'd like to share? Submit an offering for consideration using our Submit a Tip form and we may share it on our site!

Sponsored