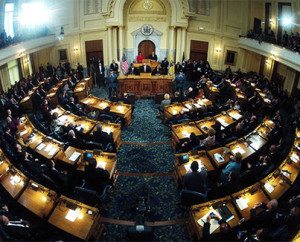 As the Securities and Exchange Commission (SEC) delays final regulations pertaining to final legalization of crowdfunding, various state legislatures have taken matters into their own hands in their efforts to create jobs as opposed to over-regulating the capital formation process.  Now New Jersey has tossed their hat into the ring as a potential state that circumvents the SEC process.
Senator Joe Kyrillos is introducing legislation that will allow New Jersey residents to invest in New Jersey-based businesses – very similar to legislation which passed in Georgia last year.
"At a time when conventional sources of financing are scarce, this legislation will help New Jersey's innovators seek private capital from the investing public to develop their products or services right here in our state," Kyrillos said. "It will clear the way for responsible, private investment to jump start small businesses and increase job opportunities."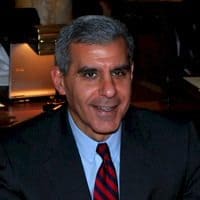 New Jersey-based entrepreneurs will be able to raise $1 million in private investment in increments of up to $5,000 from unaccredited investors residing in New Jersey.  Other states such as Georgia, North Carolina, Kansas and Wisconsin have already taken action on similar measures while awaiting full implementation of the JOBS Act.
"This legislation will loosen paternalistic government regulations that have precluded small investors and businesses from opportunities only availed to a select few on Wall Street," concluded Kyrillos. "Eliminating these antiquated roadblocks to ingenuity and economic revitalization principally driven by our state's small businesses would have a profoundly positive impact on our state's economic well being."
Insiders in New Jersey expect the legislation to pass easily and believe legal crowdfunding will beat the ossified SEC process.

The JOBS Act of 2012 was signed into law by President Obama in April of last year.  The legislation garnered wide bi-partisan backing.  Encouraging studies indicate that crowdfunding has the potential to generate a boom in domestic job creation.  The fact the legislation, which captured wide popular support,  has languished in the bureaucratic process has become emblematic in the growing complaints regarding a broken governmental process.

Sponsored Links by DQ Promote