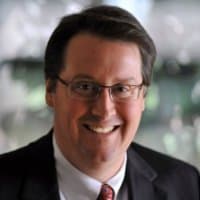 SterlingFunder is an Atlanta-based equity and debt crowdfunding platform. In addition to facilitating national crowdfunding transactions, SterlingFunder is the nation's only crowdfunding portal for non-accredited investors as legislated under the Invest Georgia Exemption. SterlingFunder has partnered with a Georgia attorney to release a complete explanation on crowdfunding in Georgia.
A partner at Taylor English Duma, Atlanta business attorney Jonathan B. Wilson, has authored a book which answers the many questions regarding equity crowdfunding in the ebook, Intrastate Crowdfunding: A guide for entrepreneurs and small businesses in Georgia who want to raise capital. The publication is available for free download at crowdfunding portal SterlingFunder.com.
Divided into four chapters, the ebook provides anyone with an interest in using intrastate crowdfunding, such as the Invest Georgia Exemption, with substantive information, practical tips and excellent resources. While offering background on Regulation D, securities law, the JOBS Act and the Intrastate Georgia Exemption, the book steers clear of complicated language and gives straightforward and readable facts that clarify crowdfunding and its use.
"My hope in writing this book was to clear up some of the confusion about crowdfunding that is out there right now," says author Wilson. "I want to give people clear information about crowdfunding and the JOBS Act and then show them some practical steps for using the Invest Georgia Exemption. I've been an entrepreneur and I wrote this book for entrepreneurs and business people, not lawyers."
Sponsored Links by DQ Promote