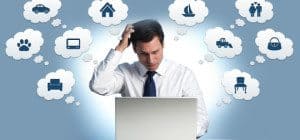 Third party verification company, WeGoLook, recently announced their expansion of services which can meet a diverse portfolio of crowd labor needs for corporations of any size.  The company shared this update during the Massolutiosn Conference held in New York City last week.
Co-Fonder Robin Smith and Director of Enterprise Solutions, Scott Klososky, outlined how WeGoLook can dispatch an agent to verify one site conditions or may work with clients to capture customized data necessary to fulfill their requirements.  The company specializes in managed crowd logistics through dynamic data capture to meet customized solutions for companies.
The  company has branched into providing enterprise solutions for financial institutions, insurance companies, automotive and heavy equipment clients, auction platforms, and other industries. The company features over 10,000 Agents nationwide and provides a diverse filed services platform. Agents capture dynamic data and complete a variety of customized tasking on behalf of corporate customers.
WeGoLook has the power to help companies amplify profits through their field services by minimizing travel costs and delivering valuable data. Agents can perform same day pickup and delivery services; go to courthouses and copy documents, photograph properties or heavy equipment, and other customized tasks for enterprise solutions.