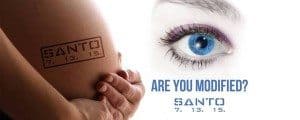 Crowdfunding on Indiegogo, SANTO 7.13.15. is a Sci-Fi feature length film  that shows our future in 2045.   Over population has reached critical levels and food supply can't keep up with demand. Poverty and hunger have become pandemic. A global biotech food giant SANTO has created strains of super food to feed the masses causing autoimmune disorders, food intolerance, and sterility in the process. Their new cure has now proved even worse than the diseases they created.  The corporation has also  lobbied, and was granted, the right to make genetic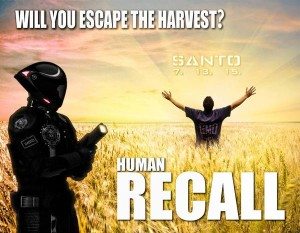 enhancements to humans so they could again eat and survive on their created super foods. In that legislation, it also gave them the rights to own any human's DNA and body that was modified. For those modified that were less then perfect, SANTO had the right to recall.  That is the dystopian subject of Director Robert Everest's forthcoming film.
As of today the film stands at number 6 in top film crowdfunding on Indiegogo ever.  They hope to get it to at least number 5 in the several days.   The flexible funding campaign has already raised over $187,000 from 4028 contributors.  The organizers set an initial goal of raising $300,000.
SANTO 7.13.15. is an allegorical film that cinematically communicates the real, current, and potential future dangers of Genetically Modified Organisms (GMOs),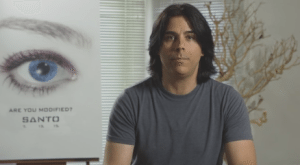 the Corporations who produce them, and the governments in cahoots with them.  The film is a lightly veiled reproach of "Monsanto" the global chemical and agri-business company which, as many people know, have genetically modified much of the food we all consume today.  Everest considered doing a documentary along the lines of Food Inc. or Super Size Me – but he realized that to have greater reach and more profound impact he needed to create a feature film.
A major studio had already given the green light to the film but they wanted to change elements the director would not accept.  As you might have guessed – they wanted to remove GMO and Monsanto.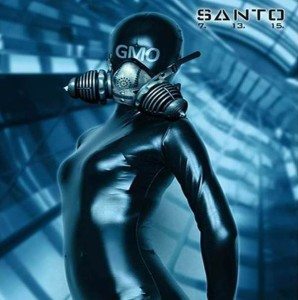 Everest is determined to get this film made.  Even without the studio deal.  He wants to make an unbelievable science fiction film which will not only entertain but will also enlighten audiences.  We all know the impact a well done,  emotional film, can have on the viewer and this is Roberts goal.

All funds will go towards the film regardless of the amount raised.  But if you are looking to be an Executive Producer of a film which has an excellent plot but also spreads the word regarding the dangers of GMO organisms you should check this one out.

Have a crowdfunding offering you'd like to share? Submit an offering for consideration using our Submit a Tip form and we may share it on our site!

Sponsored Links by DQ Promote