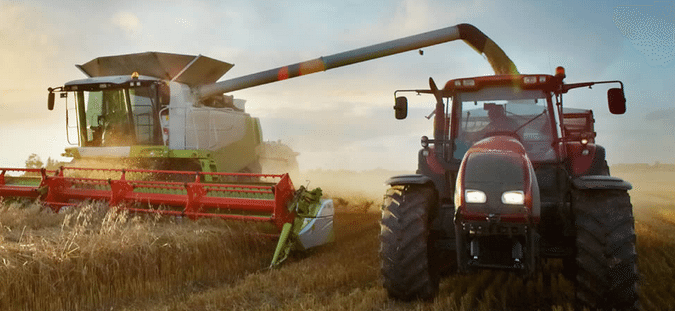 Earlier this year I had opportunity to speak with Rob Leclerc as he prepared to launch a new accredited investor crowdfunding platform ExplorationFunder.   The platform was set to tackle natural resource projects on a global basis.  ExplorationFunder was to be one of a portfolio of platforms under an umbrella entity called Funderverse.  Crowdfund Insider recently received a notice about a new crowdfunding platform – AgFunder which Leclerc was launching – so I decided to reach out for an update on his first site and for some insight into his next venture.
New York based AgFunder is an online investment syndication marketplace for global agriculture and agtech investing.  Another investment platform for accredited investors, the site definitely will be taking advantage of the recently lifted ban on advertising for private placements.  The beta launch already has two investment opportunities on the site today.  TerViva BioEnergy which is developing a new crop call pongamia which is a high yielding bioenergy crop that produces nearly 10 times the oil of soybeans, and interesting enough – AgFunder.  Yes the are crowdfunding themselves.  The team at AgFunder believes they can be the "John Deere" of "agri-finance" and be the go to market for investors and entrepreneurs in the space.  Investors may participate in the offerings for $10,000 and up.  That


may seem to be a lot for most but then Agribusiness is enormous. On a global scale agriculture is a $6.4 trillion dollar market.  Over $100 Million was invested into AgTech last year by Venture Capitalists and Angels – so there is plenty of room for growth for this new type of niche crowdfunding platform.
Dominique:  You are now launching a new equity crowdfunding vertical, AgFunder.  Can you please give us an update on ExplorationFunder?
Rob: My business partner and I at ExplorationFunder had different directions we wanted to take the business, and so back in May we decided to part way, from which I focused my attention on AgFunder.
Dominique: Is your approach still to create a portfolio of crowdfunding platforms via Funderverse?
Rob: While we like the portfolio approach to developing crowdfunding platforms, it's a big challenge to build an instance which can then be replicated for different sectors. Our primary focus now is developing AgFunder to be a leading financial player in the agriculture space. We're seeing so many ways that we can have an important and meaningful impact in this space, that we might never have the time or resources to step back and build other verticals.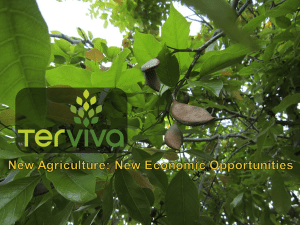 Dominique: How will you source deals for AgFunder?  Do you have many which have already signed up?  What about the international offerings?
Rob: Our team attends agriculture conferences around the world and so a lot of potential deal flow comes to us there or through introductions by other professionals in the industry. And while we have not spent a lot of time marketing our platform yet, it has been an amazing broadcast tool. We're seeing hundreds of quality deal flow opportunities ranging from a few hundred thousand to over a hundred million dollars.

Our biggest challenge to date is internal bandwidth to address all of the quality opportunities that we're being presented with. For our beta launch we decided to just focus on two companies, TerViva BioEnergy an amazing company out of Oakland, and AgFunder. Yup, we're placing ourselves on our own platform.

While we haven't announced any international offerings yet, we have quite a few in the pipeline.
Dominique: How are you capturing accredited investors?  Have you signed up many already?
Rob: We've been doing a lot of personal networking, and have a subscriber list of over 1500 people, most of them High Networth Individuals (HNIs) and institutional investors.
Dominique: How are you confirming investors are accredited?
Rob: We're using an reputable service provider to handle document subscription, investor verification, and escrow.
Dominique: Do you foresee most deals being from the United States?
Rob: We do, although the opportunities with the highest yield potential are mostly international. We'll have to see if investors have an appetite for this or not.
Dominique: Please share your thoughts on General Solicitation in light of the SEC lifting the ban on advertising private placements.
Rob: This is a monumental moment in the world of finance as we're essentially moving from a uni-cast door-to-door sales model to a broadcast media driven sales model. Under the old regime, large corporations had a monopoly on capital because investors already knew them, and because they could afford to pay high price wall street broker dealers. I think this really levels the playing field for entrepreneurs. As investors finally get to see what's out there, and not just what comes to them, I think they will become more sophisticated. Similarly, entrepreneurs will get an opportunity to learn best practices from the entrepreneurs who are raising capital.

Several top tier boutique investment banks have already taken notice of what we're doing and we've been in some early discussions about possible partnerships and strategic investments.
Sponsored Links by DQ Promote