Announces Campaign On Razoo to Improve Technology Platform
New crowdfunding site Survive the Streets, piloting in Washington State, wants to help the nearly homeless in the U.S., where the need is immediate and the payoff results in moving people towards self-sufficiency.  Survive the Street focuses on 'directed giving', where donors can pick the exact family or individual they want to help after reading their stories and seeing their faces online, the site uses social networking to rally a community of donors to crowdfund items and services needed by someone facing homelessness. Working in close collaboration with existing nonprofits who submit and verify the candidates, all requests featured on Survive the Streets have been identified as an immediate obstacle that when eliminated could help prevent a downward path towards homelessness.
Survive the Streets is also kicking off a crowdfunding campaign on Razoo, a crowdfunding platform for causes. The goal of the campaign is raise $75,000 to innovate Survive the Street's technology platform, increase awareness through marketing, and to quickly expand nationally by working with local nonprofits and businesses across the U.S. to identify and help those in danger of being homeless.
"We've all seen Kickstarter and other crowdfunding sites change the dynamics of how money is raised for a cause, project or an entrepreneur's new idea, so why not use similar technology to prevent homelessness before people are living in the streets," said Patti Dunn, who initially started Survive the Streets as an annual Thanksgiving Day event in 1999 with her husband, 20-year technology entrepreneur Michael Grabham, to help the homeless in Seattle obtain coats, socks, sleeping bags, and other items. "We know we can't help everyone in need, but there are a lot of people out there facing homelessness who just need a helping hand at a given point in time. Using technology, social networking and collaborating with nonprofits, we believe our early intervention crowdfunding approach can stop the path towards homelessness with a few clicks of a mouse at the exact time when people need help."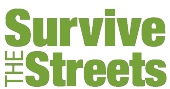 According to The Associated Press, four out of 5 U.S. adults struggle with joblessness, near poverty or reliance on welfare for at least parts of their lives. One of the biggest impacts of this level of poverty is on children, with the U.S. Department of Education reporting that, for the first time, the number of homeless students in America topped one million by the end of the 2010-2011 school year. The State of Washington is also no stranger to homelessness with the Bill and Melinda Gates Foundation estimating that more than 20,000 people are homeless on any given night in the state where families comprise almost half of this number. About one child in four in the State of Washington has a family that struggles to pay for basic needs such as rent, food, and utilities.
"Washington State is a center of innovation and home to some of the most successful businesses in the world, yet problems of social inequity and poverty persist," said Jeff Lilley, president of Union Gospel Mission. "We're thrilled that Survive the Streets is kicking off its directed giving efforts in Washington State to help improve the lives of families and children in our state. We're also looking forward to watching them expand their directed giving efforts nationwide to bring new hope to those facing homelessness that can span the entire country."
Donation requests will typically consist of services and items like dental appointments, car repairs, hospital bills, education, workforce training, work shoes, or just a simple bus pass. Survive the Streets will pay for the items and local services directly, which will be delivered to those in need in cooperation with nonprofit partners.
For example, a Seattle-area single mom who has two daughters and is living in a shelter, is currently being featured for an immediate need on Survive the Streets. Her car is broken down and she simply needs brake pads and rotors for her 1997 Ford Taurus for a total cost of $360 in order to get her daughter to school safely and to go back and forth to work. Her need has been submitted and verified by Catholic Community Services.
"Catholic Community Services is excited to be part of this opportunity that directly reaches the most poor and vulnerable in a new innovative way," said Susan Vaughn, regional chief of operations with Catholic Community Services. "As we forge ahead with ending poverty, we applaud our partnership with Survive the Streets that allows for whole community intervention."
Sponsored Links by DQ Promote