Enough is enough.  The crime in lower Rockridge north and west of the Rockridge BART station is completely out of hand.  My neighbor two doors down was mugged walking home from BART at night.  My neighbors next door were mugged midday.  My neighbors across the street have had their home repeatedly broken into.  While no single thing we do is likely to "solve" the crime problem, I feel we can no longer wait for the City of Oakland and the Oakland PD to make things better.  So I am starting this CrowdTilt campaign to fund a security patrol that will add some security presence to our neighborhood and hopefully make a difference.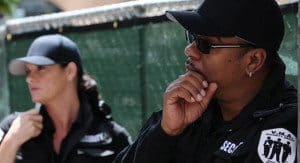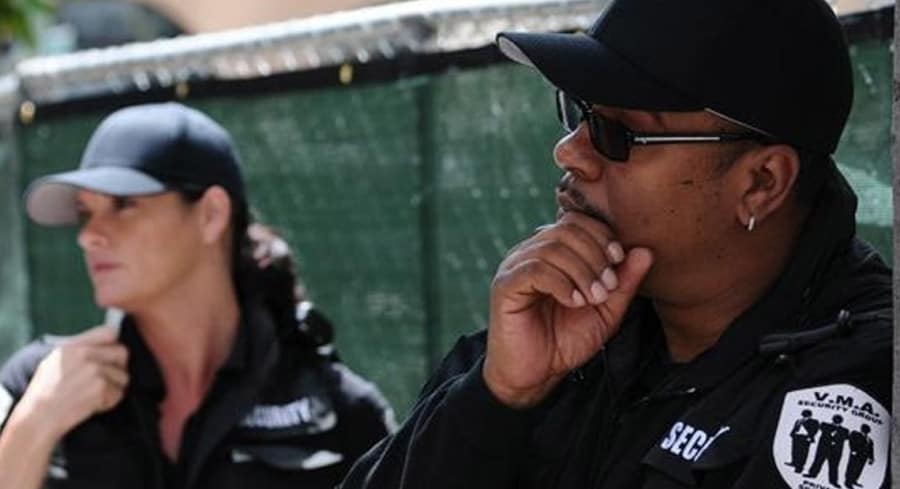 This is the opening paragraph of a recently launched Crowdtilt campaign that aims to crowdfund a private security force for 1,200 Oakland households. A preliminary agreement has already been struck with VMA Security Group that puts VMA security guards on patrol from 11 am to 11 pm in the area outlined on the campaign page.
Thus far the campaign has raised over $15,000. It is already successful, having raised over the original $8,205 goal. A target has been set at $20,513, which would extend the tenure of the security force beyond February of 2014.
The campaign creators are asking area residents to pledge $82.50 to cover a four month trial period for the security force, of which $2.50 would go to cover transactional fees on platform of choice Crowdtilt. Thus far 159 contributors have pledged funds.
In order to fully allow VMA Security Group to operate in the area, including the ability to investigate suspicious activity on private property, residents will need to enter into a contractual agreement with the company. Residents entering into the agreement will receive a direct number for the guard on duty which they can use to report suspicious activity or request an escort.
Two other similar efforts have been launched for surrounding Rockridge-area neighborhoods. One such effort has already raised over $22,000. The other is funded at over $4,000 with 20 days left to go.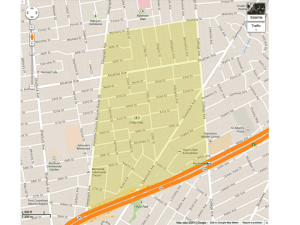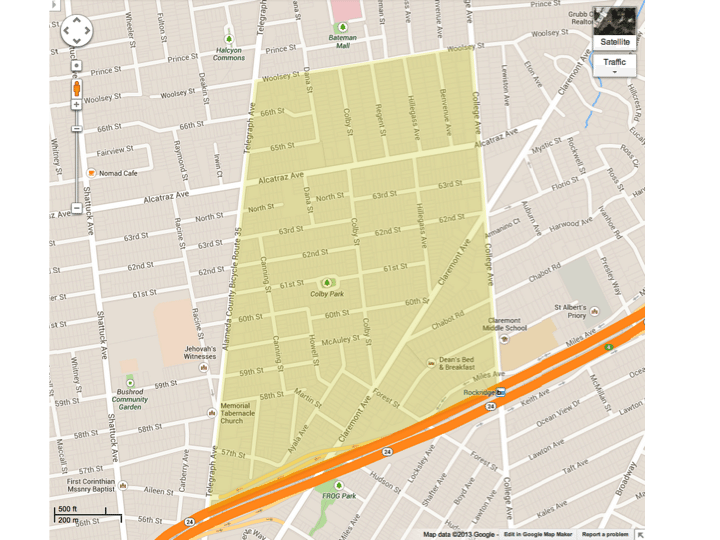 These campaigns seem to be an indictment of the local police, who have not provided adequate protection for area residents in light of recent efforts on Crowdtilt.

The campaign page explains that VMA Security Group employees are carefully screened and undergo three months of training before being assigned to active patrol. All are certified to carry a firearm. Security professionals on patrol in these areas can make citizens' arrests of nefarious individuals, but the police would handle booking and processing as normal.

The idea seems to come from another, smaller group of area residents that live within blocks of Oakland Mayor Jean Quan. They hired a private security force last year. That idea has now spread to other neighborhoods, and crowdfunding is the means by which these neighborhoods are raising funding in order to hire private protection.

Have a crowdfunding offering you'd like to share? Submit an offering for consideration using our Submit a Tip form and we may share it on our site!

Sponsored Links by DQ Promote