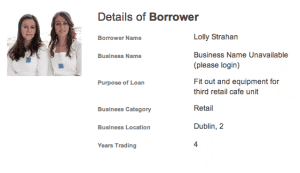 After 6 months of operation, peer to peer lending platform LinkedFinance has breached the £1 Million mark in providing loans.  The Dublin based operation also expects to grow staff from 5 employees to 30 as the new company quickly grows.
As reported in the Independent, Linked Finance founder Peter O'Mahony share his insight into recent events,
"Our goal is to create 100 jobs in our first year. We'll be ahead of that target.

"Our goal is to lend between €3m and €4m by year end," he added.

O'Mahony said Linked Finance was succeeding in part because small and medium enterprises were "disenfranchised" by the banks and preferred to borrow from the community around them.
It was also reported that Linked Finance as under-cutting banks by offering rates for un-secured loans at 8.9%.

Any person or company can be a lender on LinkedFinance if you meet some very basic requirements.  To loan as an individual you simply must be 18 years of age, possess a valid ID and have an Irish bank account.  Companies may participate in the lending process as well.  Lenders may provide from £50 to £2000 per loan.

Any established and creditworthy business, whether it is a limited company, single proprietor or business partnership, can apply for a loan on LinkedFinance.

Sponsored Links by DQ Promote