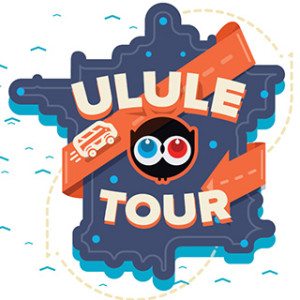 Paris based bank BNP Paribas and French crowdfunding platform Ulule are working together to sponsor an outreach tour in France.  The roadshow will visit 30 French communities and will aid in growing public awareness about the power of crowdfunding.  The tour runs from October 9th to November 26, 2013.
Ulule is a well established crowdfunding platform which operates in six European countries including; England, Spain, Italy, Germany, Portugal and of course France.  The portal targets fundraising for artistic, cultural, social and entrepreneurial projects.
Since launching their platform Ulule has made a wide range of projects possible: from a microbrewery and foldable bicycle helmets, to a "Made in France" clothing collection and a web series, soon to be released on the big screen, which raised Euro 680,000 (USD $917,000) .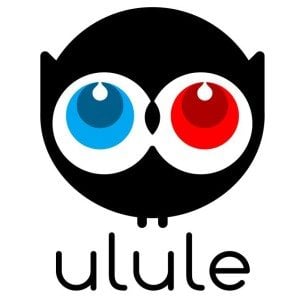 Until 26 November, the general public is invited to attend conferences, forums, workshops and informal meetings throughout France to familiarise project initiators with this tool and with the new phenomenon of crowdfunding. Project sponsors, entrepreneurs and Ulule website users will be sharing their experiences and share the keys to creating successful projects.
In addition, in collaboration with Ulule's teams, BNP Paribas' "Maisons des Entrepreneurs" and Innovation Centres will be organising educational meetings in some of the cities on the Tour.
The visit commenced in Rouen on October 8th and is scheduled for their final trip in Paris in November.  There are also scheduled stops in Brussels, Belgium and Barcelona, Spain.
Tour Dates Listed Below:
› Rouen 8 octobre
› Lille 9 octobre – 10 octobre
› Bruxelles 11 octobre
› Reims 13 octobre
› Nancy 14 octobre
› Montpellier 15 octobre
› Strasbourg 16 octobre
› Dijon 17 octobre
 Clermont-Ferrand 18 octobre
› Lyon 19 octobre
› Saint-Etienne, France 20 octobre
› Lyon21 octobre – 22 octobre
› Grenoble 23 octobre
› Nice24 octobre – 25 octobre
› Toulon 26 octobre
› Marseille 27 octobre – 28 octobre
› Montpellier 29 octobre
› Barcelona 30 octobre – 1 novembre
› Perpignan 30 octobre
› Toulouse 2 novembre – 4 novembre
› Biarritz 5 novembre
› Bordeaux 6 novembre
› Limoges 7 novembre – 8 novembre
› Saint-Laurent-De-Céris 9 novembre
› Tours 11 novembre
› Nantes 12 novembre – 13 novembre
› Angers 13 novembre
› Quimper 14 novembre
› Lorient 14 novembre
› Brest 15 novembre – 17 novembre
› Saint-Brieuc 18 novembre
› Rennes 19 novembre
› Caen 20 novembre
› Paris 21 novembre
Sponsored Links by DQ Promote