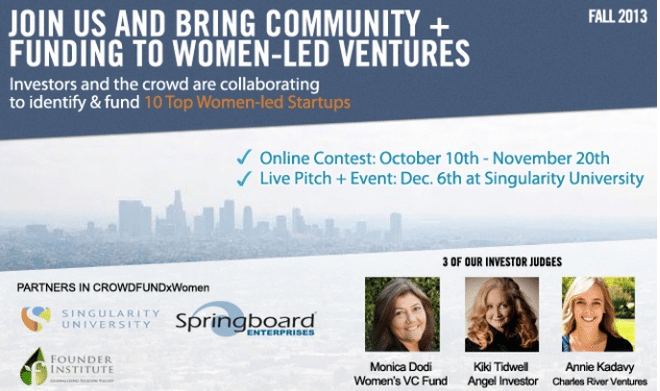 Investment and fundraising platform Crowdfunder, along with exponential technology accelerator Singularity University, have announced a competition to increase visibility and investment capital for women-led tech ventures through CROWDFUNDxWomen.
In recent years, women led ventures have received only four to nine percent of professional investment capital. Crowdfunder and Singularity University are partnering to bring awareness, opportunity, and the investment community together to support women-owned and women-led ventures. The mission of CROWDFUNDxWomen is to address the challenges female entrepreneurs face and provide a platform and guided process to help them attract funding.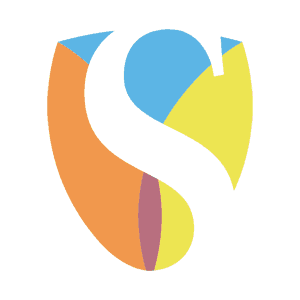 Starting with an online contest on Crowdfunder, investors and the crowd will collaborate to identify the top ten emerging women-led tech ventures. These ten finalists will pitch their companies live to the investment and entrepreneurial communities at Singularity University on December 6, 2013. Participants will be  competing for prizes and a potential investment. Crowdfunder will follow the competition with investment crowdfunding for the winning ventures to its network of more than 1,000 investors and funds online.
The online competition is open through Wednesday, November 20. Ten finalists will be selected on November 27, and the program will culminate in a live pitch event on December 6, at Singularity University's campus at NASA Research Park at Moffett Field, CA.
Women-led tech startups, with capital investment of less than $1.5M and a demonstrated service or product are invited and encouraged to enter. You may enter your company, vote on women-led companies, and learn more at CROWDFUNDxWomen.


CROWDFUNDx is Crowdfunder's a proprietary framework that empowers communities to conduct entrepreneurial competitions and educational events.  Both Crowdfunder and CROWDFUNDx support the vetting and identification of quality companies, and accelerate crowd-fund investing via Crowdfunder, in the US and globally.

Sponsored Links by DQ Promote