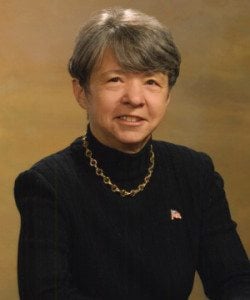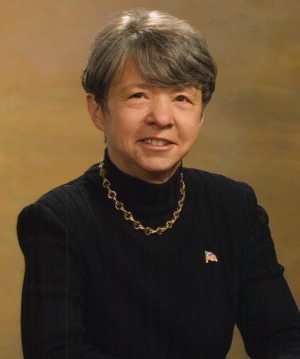 SEC Chair Mary Jo White, October 23 2013Because of the impact that this rule could have on the market, we have directed the staff to develop a comprehensive work plan to review and monitor the use of the crowdfunding exemption. If the proposal is adopted, the staff will proceed under the work plan to evaluate the types of issuers using the new crowdfunding exemption, how issuers and intermediaries are complying with the rule, and whether the exemption is promoting capital formation and effectively protecting investors.

There is a great deal of excitement in the marketplace about the crowdfunding exemption. And I am pleased that we are in in a position today to adopt a rule proposal that would, upon adoption, permit crowdfunding to begin. We want this market to thrive, in a safe manner for investors.
About six months ago, I opined on former SEC Chair Mary Schapiro's legacy in the wake of her ouster and revelations that she had delayed Title II amidst pressure from outside interests.
That legacy was irrevocably tainted by a leaked email from within the SEC. At the time, Representative Sean Duffy (R-WI) asked why outside lobbying groups had more influence over the SEC than the United States Congress.
Fortune.com senior editor Dan Primack, in a not-so-subtly titled article "SEC finally does its job on crowdfunding," shares the following thought:
The current Securities and Exchange Commission chair has the same first name as her predecessor. But one clear difference between Mary Jo White (new) and Mary Schapiro (old) is that the former actually cares about doing her job.
And this is how Mary Jo White's legacy on the subject of crowdfunding begins.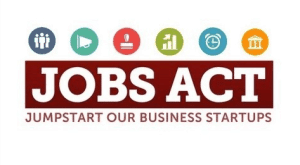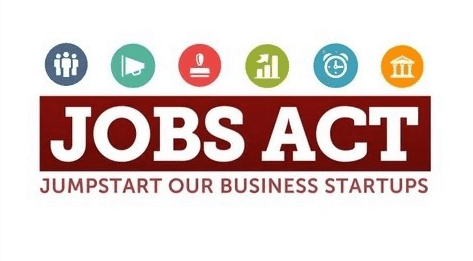 Any kind of progress on crowdfunding is a welcome respite from what has been a long and arduous process for the crowdfunding industry. In the wake of the JOBS Act and with a supposed 270 days to prepare, entrepreneurs began preparing to serve as intermediaries and service providers in an industry that some said would revolutionize capital formation in the United States and beyond.
It took almost twice that long to get to proposed rules. 566 days to be exact. One year, six months, two weeks and four days.
For any entrepreneur, that's a lot of burn.
Although only 196 days of that time has seen Chair Mary Jo White at the helm of the SEC, this is still going to be her win. The SEC Commissioners appeared united on Wednesday, voting unanimously to propose rules for equity crowdfunding. A light touch of dissent in the form of the ubiquitous "concerns about investor protection," but a strong statement nonetheless. (And nobody is going to – or at least should – beat up a securities regulator for wanting to protect investors, although the merits of their respective approaches can be argued.)
It's no secret that the Commission wasn't always this united on the merits of crowdfunding. In March of 2012, Commissioner Luis A. Aguilar had this to say about the JOBS Act…
Last week, the House of Representatives passed H.R. 3606, the "Jumpstart Our Business Startups Act." It is clear to me that H.R. 3606 in its current form weakens or eliminates many regulations designed to safeguard investors. I must voice my concerns because as an SEC Commissioner, I cannot sit idly by when I see potential legislation that could harm investors. This bill seems to impose tremendous costs and potential harm on investors with little to no corresponding benefit.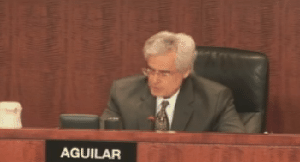 How did we come from that point to all five Commissioners (Aguilar included) voting yes on proposed rules?

That is Chair White's legacy, at least for now.

Now the SEC is charged with the unenviable task of weighing public comments regarding this new exemption and the rules around it. We're going to learn a lot about this Commission in examining how they navigate the opinions of what will almost certainly be a very vocal – and divided – public in the coming weeks.

Chair White and the Commission will have some difficult decisions to make.

If they can navigate the next 90-120 days without losing the ethos of the Act that brought us here, Chair White would have cemented her legacy as a pragmatist and a champion of capital formation. If they are overzealous in regulating Section 4(a)(6), the JOBS Act and the legislators that championed the bill will fall egregiously short of the collective goal: to facilitate job creation by facilitating capital formation for small businesses.

At least thus far, it seems there is reason for optimism for the crowdfunding industry with Chair White at the SEC's helm.

Sponsored Links by DQ Promote