I look forward to talking tomorrow. I have 2 worries – one is that if these guys (CFA, et al) feel this strongly, it seems like we should give them a comment period. Its not really asking for much… The other is that I don't want to be tagged with an Anti-Investor legacy. In light of all that's been accomplished, that wouldn't be fair but it is what will be said given how high emotions run on anything related to the JOBS Act. Doesn't seem worth it for an extra 45 days of process…Mary Schapiro
At yesterday's hearing on Title II of the JOBS Act, Rep. Sean Duffy (R–WI) laid into SEC Commissioner and former Chairman Elisse Walter over comments made by Mary Schapiro in email threads circulated within the SEC.
Rep. Duffy asked why outside lobbying groups had more influence over the SEC than the United States Congress.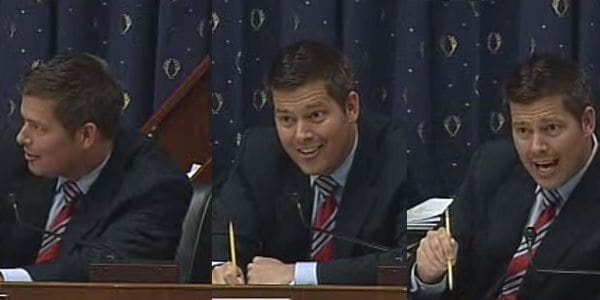 After a discussion with a lobbyist working on behalf of the Consumer Federation of America, then SEC Chairman Mary Schapiro began advocating for a public comment period on proposed rules for Title II. This would allow the general public the opportunity to give feedback on the proposed rules prior to them being instated.
Walter voiced her support for allowing a public comment period, stating that it was crucial to get feedback in an effort to protect investors.
Still, some of those on the Committee on Financial Services were quick to remind Commissioner Walter of the 90 day mandate imposed by Congress.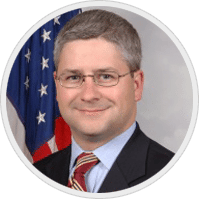 Representative Patrick McHenry (R–NC) referred to an internal SEC email dated before the July 24th, 2012 deadline for implementation. The email sent from then-SEC Chairman Meredith Cross recommended proceeding with an interim final rule that would have allowed issuers to generally solicit certain private offerings while rules were tweaked and finalized. A draft was ready to go within 90 days of the passage of the Act.

Walter took issue with implementing an interim final rule due to the potential costs incurred by the private sector when adapting to a rule that may be tweaked later. She also adamantly advocated for a public comment period despite the fact that some of her colleagues at the SEC (specifically the Division of Corporate Finance) expressed doubt regarding the value of a comment period on a rule that seemed pretty straightforward to implement.

The irony of the situation is that Mary Schapiro was clearly concerned about her legacy during her time at the SEC. She didn't want to be known as being soft on investor protection. Instead, it seems some feel forced to remember her as being soft on economic growth due to the circumstances under which she postponed the rulemaking process for Title II.

Several committee members pointed to the 90-day timeline set forth by the JOBS Act and questioned not only the SEC's authority to implement rules now that the deadline had passed, but also whether the SEC would actually prosecute general solicitation cases now knowing that the law should be in effect.

As Congress grows increasingly impatient, it seems the pressure is being turned up on the SEC to put forth rules. How Chairman Mary Jo White reacts remains to be seen.

Sponsored Links by DQ Promote